After Prom Parties: What to Do and What to Wear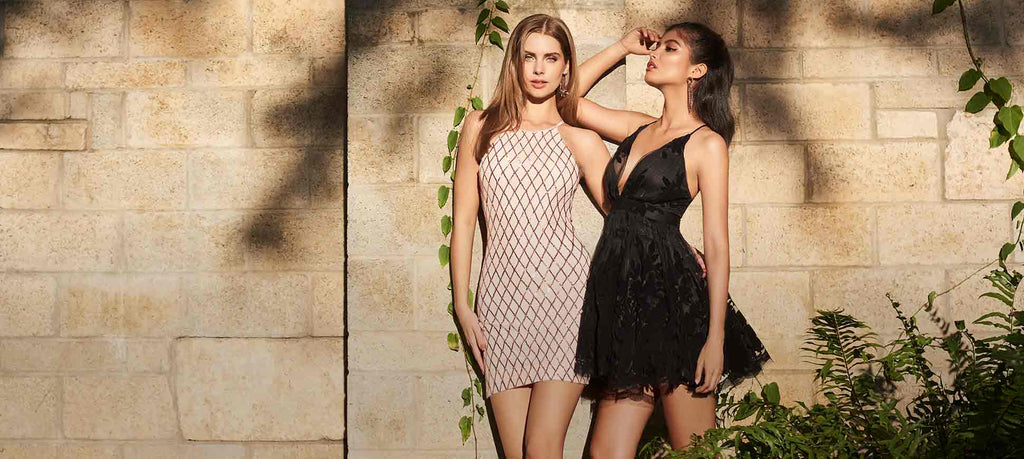 Let's be real: The party definitely continues at the after prom parties. Planned out to a "T," the exciting activities that take place after the dance-floor lights go out are always different, but consistently fun. Whether it's a themed school function or a relaxed get-together elsewhere, after prom is the ideal time to have an absolute blast with friends. Often, schools will put together after prom festivities with themes, separate from the prom's theme, but they all tend to involve games and entertainment. Engaging in activities for after prom outside of school offers even more options to keep the party alive all night. What to do is totally up to you, but planning for after prom can help make the entire night go swimmingly. This includes knowing what to wear after prom and packing it along for the ride. To kick the planning off right, explore this section of the Prom Guide for after prom ideas and suggestions for appropriate attire.
After Prom Activities
The activities for after prom can vary so much that there isn't necessarily one "right" way to spend the night. School functions can be a huge blast and keep the budget in check by offering many activities with one ticket. The theme for after proms generally determines this entertainment. For instance, if the theme of the school's after prom is "Casino Night," everyone will spend their time hitting slot machines and playing card games like poker. Some after proms might be carnival-style or western, with cotton candy machines or mechanical bulls. Pretty much every after prom, regardless of theme, involves some variation of the essentials: karaoke, photobooths, and moon bounces.
Not much for the themed school function? For extra fun with friends on a budget, you can go bowling, set up a bonfire, organize a scavenger hunt, or even camp outside. Some more elaborate plans involve renting out a boat for the night or heading to the beach. However, don't think that a low-key after prom is out of the question. Getting together at a friend's house to watch movies or catch up on anything you might've missed during prom is always a great option. If you want the best of both worlds, maybe go to the school-sanctioned after prom first, and then carpool with friends to someone's house once the event is completely over.
Keep in mind all the plans for the evening, so that you can try to get a sense of how much cash you should keep at your side. Some schools include after prom in the prom ticket costs, while others offer a separate ticket purchase ranging around $15. If your prom crew wants to go out for some late-night grub or do something else that requires money, you'll want to have enough to cover those expenses. Sometimes it is helpful to meet up with all of your friends and dates before prom to figure out all of the details. When everything is said and done, just remember that, like prom, the best part of after prom isn't really the activities, but the people and memories surrounding them.
What to Wear to After Prom
Once you've determined what you will be doing at after prom, then deciding what to wear is easy. Because the after proms arranged by schools usually have themes, the concept of the event should be a launch point for your look. If the after prom theme significantly clashes with your prom dress, bring a change of clothes. Sometimes a more casual dress or a formal dress in a different style makes better sense. For instance, a Las Vegas theme might inspire students to wear after prom dresses in bold colors like red or flaunt exciting dress details like sequins. On the other hand, floral-print cotton dresses or other informal party dresses are perfect for the carnival or western theme. If the theme of the after prom is very laid-back and requires a lot of movement, pack a pair of shorts, a shirt, and a pair of comfortable shoes. Going out with friends? Obviously, informality is welcomed there too. Opt for after-prom attire with a relaxed fit so that you can do the same.