Advice on Healthy Skin Care for Prom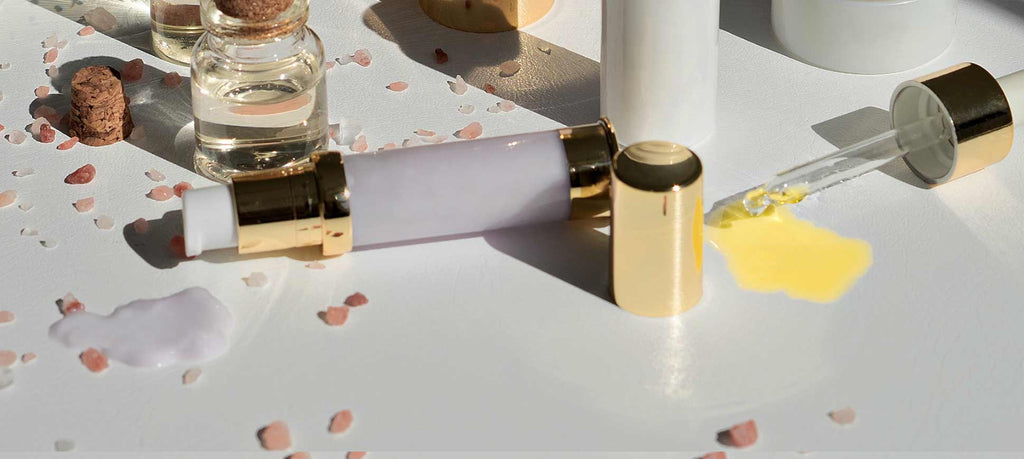 Prepare your skin for an irresistible glow on prom night. Clear, healthy skin helps you shine brighter than ever in your special prom dress. Explore the skin care advice below to find out what to do to prepare your skin for prom.
How Do I Prepare My Skin for Prom?
Preparing your skin for prom is as simple as keeping up good hygiene and following some simple skin care advice. Keeping the skin clean by removing dirt and oil is the first step to making it look great. When oil and dirt clog pores, anxiety-producing blemishes can appear before the big night. Dirty skin can also look shiny and greasy, leaving a poor foundation for your prom makeup.
For healthy prom skin, find a cleanser that works for you and be sure to test it out weeks in advance in case of an unexpected reaction to any of the ingredients. Cleansers for sensitive skin are typically a good, gentle choice, while acne-fighting cleansers might be necessary if a breakout shows up unexpectedly. Cleansers, while originally specifically for the face, are now available as body washes to ensure clear skin from the head to the toes. Some of these specially designed body washes even contain microbeads to take care of dry skin, but exfoliating with a loofah is another great option.
Lotion is equally important for healthy prom skin. Protect your skin from damage by keeping it moisturized the whole night. Consider choosing a lotion with SPF to avoid a sunburn if your prom pictures will be taken outdoors. Other little ways to keep the skin glowing before prom night include drinking plenty of water to keep it hydrated and using lip balm to keep the lips just as lucious as the rest of the body. When you're finally ready for makeup on prom night, opt for gentle natural skin care products whenever you can. Radiating confidence in an amazing prom dress is so much easier with skin that sparkles as much as you.
How Do I Treat Acne Before Prom?
Prone to pimples? If you're worried about having acne at prom, we have some fixes for you. Starting to use an acne-fighting face cleanser as prom approaches can help prevent acne in the first place, but once it appears, acne creams can be of major assistance. Some acne creams can start showing progress in as little as four hours. However, if your skin is sensitive, you'll want to be careful about trying any new products right before prom night. Makeup can help cover some zits, but again avoid irritation by choosing more natural products or concealers specifically made to cover blemishes.
Carefully selecting your prom dress style can also make a huge difference in magnifying or hiding those little red spots. Deep, daring v-necklines and open backs are two dress features that flaunt pimple-prone areas. Selecting a prom dress with a more modest scoop neckline or covered back can be a lifesaver down the line, if acne becomes a last-minute concern. If you tend to get acne on the chest or back, but still want a flirty look, it's possible to get this sense of allure with other prom dress features. Choose a shorter hemline, or a prom dress with cut outs where you've never had an issue with acne. Also excellent for hiding acne at prom, sheer panels give the illusion of exciting cut outs, but offer slightly more coverage. This perk is even more evident with colored illusion panels. Prom dresses with hints of red can also send attention to any exposed skin with acne, so opt for cooler shades like blue and purple if possible.
How Can I Get a Tan Look For Prom?
Skin care advice for prom wouldn't be complete without addressing tanning. As prom goers prepare for the big night, many want to get a bronzed look that makes their dress stand out. There are many ways to get a tan before prom that don't involve taking an expensive trip to Costa Rica for the weekend. While laying in a tanning bed is harmful to the skin, spray tans, bronzers, and lotions are wonderful ways to get that sun-kissed look you crave.
If you decide to get a spray tan, it's important that you find a salon with plenty of good online reviews. You might also want to try the place once well before your prom as a trial run. There are certain rules that must be followed to ensure the prom night tan comes out properly. For instance, exfoliate and moisturize any rough patches of skin (heels, elbows, knees) before your spray tan to avoid an uneven tan. The salon will also tell you not to take a shower right away so that the color doesn't run. For this reason, you may want to plan to schedule your spray tan a couple days before prom.
Bronzers are a makeup bonus, providing the opportunity to highlight your best facial features on prom night. There are also moisturizers with tanning properties that offer a simple at-home approach to getting that warm allover glow. To help preserve your tan for prom, use body lotion daily to keep your skin soft and protected.
Ultimately, you want to make sure that adequate thought is given to how the tan will influence your prom look. Sleeveless prom dresses with cut outs allow the skin to shine, but tan lines are a distinct possibility depending upon your tanning method. If you hit the tanning bed or experiment with spray tans and wear a bathing suit for the whole process, the style of bathing suit determines how the tan looks in your prom dress. Strapless bathing suits are a must for sporting a strapless prom dress without embarrassing, strappy tan lines. Bikinis are a good option to wear while tanning, if your prom dress has an open back or side cut outs. All of these dress details can grab even more attention in a bold-colored prom dress that enticingly contrasts sun-kissed skin. But be careful, no dress looks or feels good against sunburnt skin!
If your skin is already clear and healthy, don't change a thing! Last minute changes to your skin care routine can cause unwanted results. However, if you want to enhance your skin, a few simple updates to your skin care routine can make all the difference! Cleansing is a must to avoid unwanted blemishes, but many other things can be considered for making your skin look great. Self tanners, for example, have come a long way and can offer that healthy glow you crave. Likewise, the colors, fabrics, and other dress details can play a major role at prom in highlighting or camouflaging the skin. Personal preference or skin conditions may influence the amount of coverage you desire on your prom dress, but, rest assured, there are many ways to make your prom style work for you and your skin.