Quinceañera Planning: Who Pays for the Damas Dresses?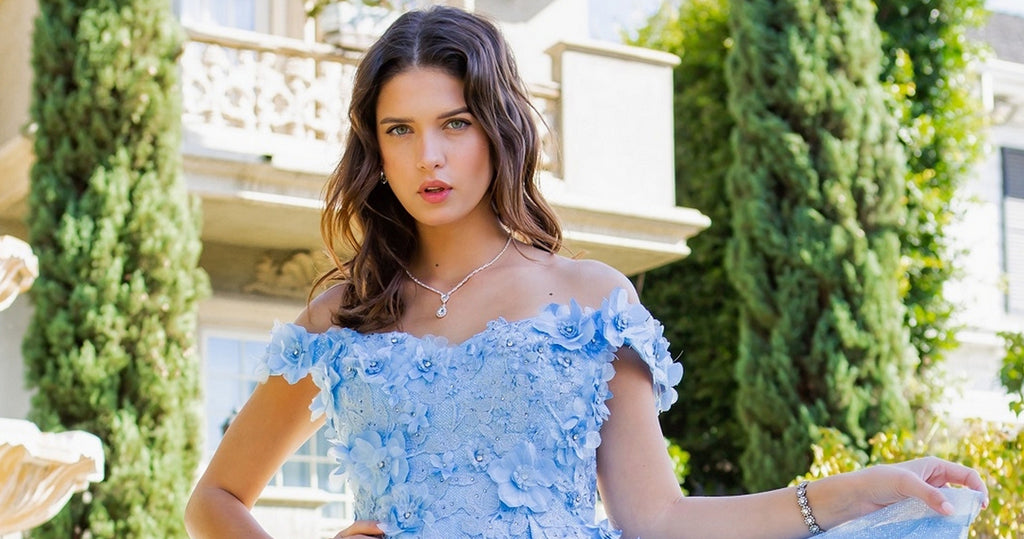 As you prepare for your big quinceañera celebration, you may be wondering about the damas dress cost. Is it something that you should be responsible for, since it's all for your fiesta? Or will you have help paying for the damas dresses? The price of damas dresses can add up quickly if you have a large quince court of honor, so it's understandable if you're hoping for some financial assistance. Depending on your overall quinceañera budget, there are a couple ways to approach the damas dress cost. Here are four possible answers to the question of who pays for damas dresses:
The Quinceañera: If you and your parents agree that it fits in your party budget, you can offer to foot the bill for the damas dresses. Afterall, you're asking your friends and family to volunteer their time, energy, and support, so it's a kind gesture to make the experience more affordable for your damas.
The Damas: Sometimes by agreeing to support you for your first steps into adulthood, the damas become responsible for their own expenses, like the dress, accessories, and hair styling for the big day. If the damas and their parents pay for the damas dresses, you may want to keep the damas dress cost low by shopping for affordable styles and accessories as a courtesy.
The Quinceañera's Padrinos/Madrinas: The chosen godparents often make a financial contribution to the birthday celebration. It might be as simple as giving the birthday girl's parents money for the party prep, or more involved like paying for the quince dress and/or the damas dresses for the quince court. With your parent's help, be sure to discuss this with your padrino and madrina in advance so that you know your options for the damas dress expense.
A Combination of Family: Often the expense for the damas dresses is shared! The quinceañera's parents might offer to contribute part of the cost, while the damas' parents (often aunts and uncles) cover the rest.
When it comes to figuring out who pays for the damas dresses for your quinceañera, the key is to communicate right from the start. Know from the beginning what you, as the Quinceañera, can contribute, then be clear about the cost commitment when you ask a friend or cousin to become one of your damas. Once everyone knows what they can spend, it's time to have fun shopping for damas dresses! Explore the stunning and affordable damas dresses at PromGirl to find styles and prices that both you and your quince court of honor are sure to love.
Looking for more answers to all of your quinceañera questions? Head back to PromGirl's Quinceañera Guide to check out all of the FAQs and topics available.