Homecoming History: What is Homecoming?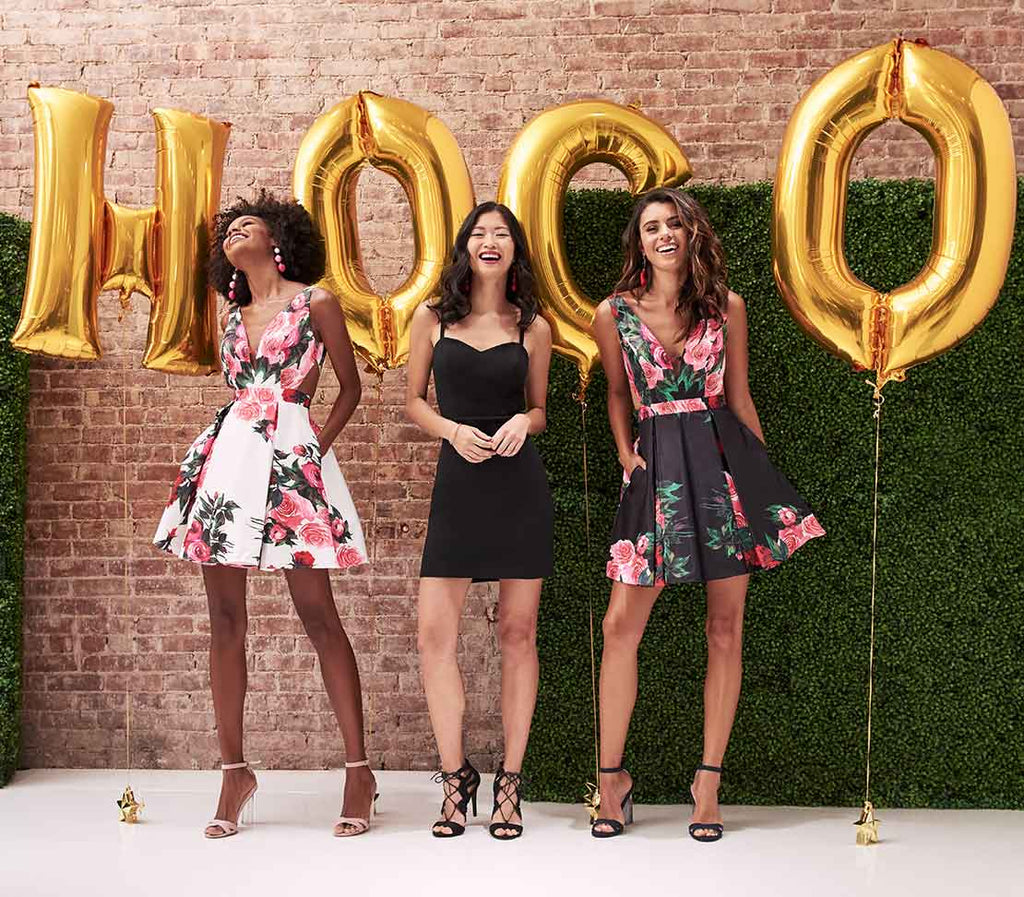 Usually homecoming (hoco) is a week-long celebration of school spirit for high school students. It is an annual tradition in the U.S. that includes a variety of activities leading up to a homecoming dance. All homecoming activities are centered around bringing the community together and celebrating school spirit! For most high schools, homecoming occurs at the beginning of the school year. Here are a few homecoming events that you can expect at most schools:
Pep Rally:

Sometimes held outside on the football field or inside the school's gymnasium, pep rallies are a way to rev up school spirit and boost morale for the sports teams competing on homecoming weekend. There may be loud renditions of the school's fight song, music from the marching band, loud cheers lead by the cheerleaders, or even performances or skits put on by some of the school's clubs. Of course, crowd participation is strongly encouraged, and sometimes rewarded during small games or competitions during the rally.

Parade:

With the school marching band leading the way, the homecoming parade builds tons of excitement for the football game. Sports teams and school clubs often create their own handmade homecoming floats and join in the parade behind the band.

Football Game:

Find yourself a seat in the bleachers, surround yourself with current classmates and past alumni, and support your school while celebrating the senior football players. Even if you're not a huge football fan, you can still enjoy the adrenaline and excitement of the crowd with your friends!

Homecoming Dance: Often the final part of the weekend festivities, the homecoming dance is something you won't want to miss. Some schools allow students to invite alumni to the dance, while other schools focus on the current classes. Either way, you'll see gorgeous homecoming dresses, hear the latest dance music, feel the rhythm as you show off your moves, and celebrate the start of a new school year with your friends. Be sure to check out PromGirl's latest homecoming dresses to choose your favorite!
From start to finish, homecoming is sure to be unforgettable, but do you find yourself wondering how all of these events came together to become the big celebration it is now? Read on to uncover more homecoming history!
Why Do We Celebrate Homecoming?
Homecoming is celebrated every year to show school spirit and support for your school's athletic teams, with a special shout out to the senior class for their last year of high school! The original idea for homecoming came from the director of athletics at the University of Missouri around 1911. Chester Brewer proposed that inviting the alumni back (having them "come home") to an annual football game would boost school spirit. While it's not clear who held the first celebration, college homecoming activities quickly became popular at campuses across the U.S., and eventually the tradition was adopted by high schools. Today, even middle schools have adopted this fun tradition. So be sure to join in on your college or high school homecoming festivities because it's a tradition you won't want to miss!