Promposals - Unique Ideas for Asking a Date to Prom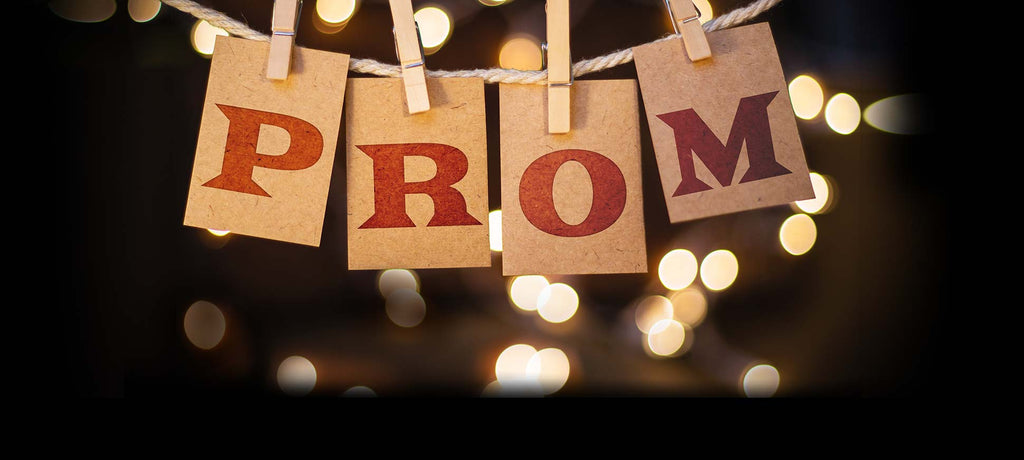 Prom is all the more fun with a little extra company, so the power of the perfect promposal shouldn't be overlooked. What is a promposal, you ask? A promposal is a statement-making, impressive, and unique way to ask a date to prom. The best promposals are thoughtful bids for attention, incorporating knowledge about your potential date with exciting reasons for them to join you on that special night. While the definition of "promposal" has widely expanded with increased popularity over the last few years, this term has roots as modest as the innocent love that inspired it.
Promposals: How They Started and What They are Today
Instead of one specific event being regarded as the first promposal, many different heartwarming stories of high school students asking their dates to prom led to the eventual coining of the word. For instance, one of the first promposals was highlighted in The Hour, a Norwalk, Connecticut newspaper on May 21, 2001 when a young boy named Scott Rodgers wooed his classmate Amanda with a song from the movie, The Wedding Singer. Scott, who was just starting to play guitar, changed the lyrics to the popular tune in order to ask Amanda to prom in front of a sea of other students
How to Get a Date for Prom with the Best Promposal Ideas
There are so many different ways to get a date for prom that promposals are essentially an experiment in creativity. Asking someone to prom can actually be a lot of fun when you finally let your guard down and let your imagination run wild. If you really want to blow your potential date's socks off, a little planning can go a long way. Promposals that are thoughtful, tasteful, and unique, can really make a statement and have a higher success rate. Take time to think about what is important to your potential date: likes, dislikes, and hobbies. Incorporating personal interests makes your promposal special to the individual, showing that you truly care and are striving to impress. For example, if your friend or crush is a total movie buff, maybe you want to dress up like one of the characters or use quotes from the film in your promposal. Maybe you both like football. If so, invite your potential date to a big game and pop the question there.
The best promposals show that an effort was made for it to be special. A lot of high school students make bold signs using a play on words to ask someone to prom. Others with a fondness for animals let puppies do all the work for them, attaching the question to a furry collar. Another amazing option is using the potential date's favorite food. For instance, if your intended prom date has a minor obsession with the local cupcake shop, try having the bakers spell out a sweet promposal over the frosting.
Appealing to your potential date can be as simple as knowing him or her well. Planning to ask a romantic interest to prom starts with trying to find out a little more from your potential date's close friends and plan the promposal around that. Worried that your intended might say no? Friends may have a little more insight on that topic as well, so don't be afraid to ask their opinions. Save public displays of affection or very public promposals for those that you are almost certain will agree to attend prom with you. Others might feel a little on-the-spot or not like the attention. In either case, don't take "no" as a failure. Be proud of yourself for branching out and just head back to the drawing board with a positive attitude. You could try asking someone else or even go with an entire group of people instead. The more the merrier!