Attending Prom With A Date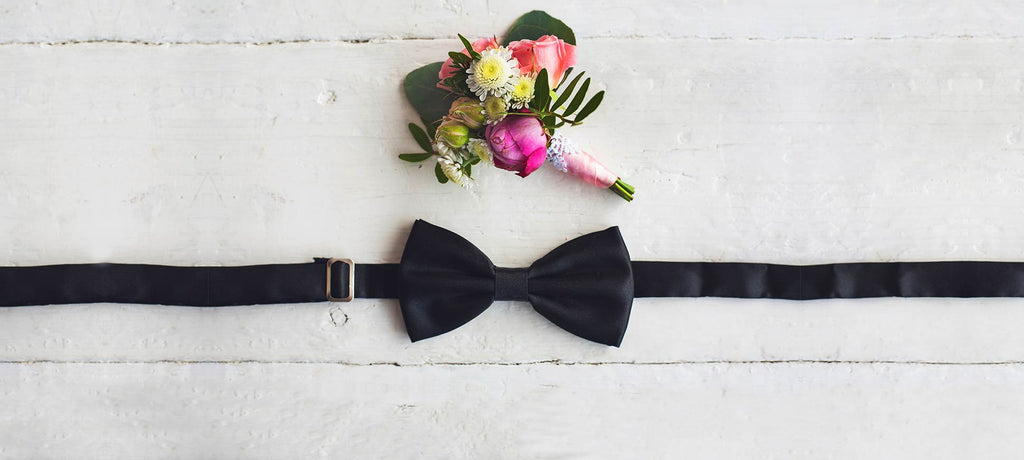 Want to go to prom with a date? From picking out matching outfits to renting a limo, prom guests with dates get to make a lot of exciting decisions together. Plus, a little extra company can help make all of the prom activities that much more enjoyable. Attending prom with a date means that you'll have someone to talk to and dance with throughout the evening. Asking someone from a different school to join you at your prom might even have a boomerang effect: getting to go to a second prom! Either way, if you do decide to go to prom with a date, especially one from another school, you must do a little investigation into the school requirements for bringing your special prom guest. Check out some additional prom dating advice below!
Can I Attend Prom with a Date from a Different School?
Does your main squeeze attend a different school than you? This shouldn't be a problem. Most schools allow outside guests to attend prom, so check out the requirements. While some schools may only need the name of your guest, many require that you and your prom guest complete special forms before you can purchase your tickets. Be a thoughtful prom date by keeping your guest informed about what is involved in attending, such as the dress code and any other specific rules that might apply. The bottom line? Check your school requirements for prom before planning out that elaborate promposal for a sweetheart from a different school.
Who Asks Whom to Prom?
There is no wrong answer! Is there someone you already know you want to go to prom with? Thankfully it's the 21st century, so there's no need to wait around for an invitation. Take the initiative and ask! Go for simple and sweet, popping the question casually next time you run into each other, or plan an elaborate, personalized surprise for your special someone. Either way, securing a prom date well in advance allows you and your date plenty of time to coordinate your prom attire. Need some prom dating advice on popping the question? Check out the Promposals page for inspiration.
Who Pays for Prom?
Who pays for prom costs depends upon the circumstances. You may choose to split the cost with your date or foot the entire bill yourself, either way communication is a must. Splitting the costs with a date makes a huge difference! The key to dividing the expenses (and avoiding any potential awkwardness) is discussing the details and sharing your expectations with your prom date well before the big night.
Brainstorm possible expenses together, such as the tickets and transportation, so you can make spending decisions together. If you are going to two proms with the same date, consider splitting the cost of tickets. If you and your date are only attending prom at your school, it's polite to cover the costs of the tickets, if you can. Transportation to prom is an easy split if you're going in a limo or a party bus. Driving instead? It's generally proper etiquette for the passenger to chip in for gas, so if that's you, feel free to offer. On the other hand, if you volunteer to drive, don't ask your prom date for cash, but be ready to graciously accept a contribution, if it's offered.
Flowers are another cost to consider, but typically the expense of corsages and boutonnieres is split due to the nature of the exchange. Pictures are usually taken by family members, and these days, with little physical printing of photos, can be 100% free. If you stop for late-night snacks after the prom, chances are, you will each pay for your own. As a prom guest, you should always be prepared for the unexpected and have spare cash on hand. Check out PromGirl's advice on potential prom costs to help you and your date plan for other possible expenses as a team.
Should I Match My Prom Date's Outfit?
Traditionally, people who go to prom with a date usually coordinate their outfits, but the decision on whether or not to match is all yours! While not necessary, matching your prom date can be pretty simple and fun. Not to mention, coordinating your outfits offers a consistent look for pictures…(worthy of both your Insta-story and your parent's mantlepiece). Just start talking to your special guest about the possibilities early on and let the ideas flow.
The first step is to decide what color from your prom attire you want to highlight, then determine how closely you want to match. Keep in mind that you and your prom date don't need to be twinning to look like a couple. If you plan on wearing fire-engine red from head to toe, for example, that doesn't automatically mean that your prom date also needs to be sporting fire-engine red from head to toe! Your date could simply incorporate the shade you've chosen into the vest, bow tie, cummerbund, flowers, or other accessories.
Coordinating your outfits in complementary colors is a wonderful alternative. For instance, red looks fantastic with other warm colors like orange and yellow, whereas blue and green are an irresistible pair. For inspiration on bold color combinations, check out the color wheel for shades that go well together. If you're feeling less adventurous, remember that black and white are classic colors that go with everything!
Worried less about coordinating colors and more about matching styles? Instead of coordinating colors, you and your date can create a cohesive look by matching styles. Picture yourself in a vintage prom dress with a lightly fringed hemline for a Roaring 20s theme. Now, imagine your date in a pinstriped suit with a top hat and cane. Pretty snazzy, eh? For more inspiration on matching your prom date, check out the Suits page!
Even if you decide to embrace completely different styles for prom because you and your date both have very different fashion preferences, that won't affect the fun that you will have. Ultimately, flaunt what makes you feel good and helps inspire total confidence that night.