The Meaning Behind Your Quinceañera Dress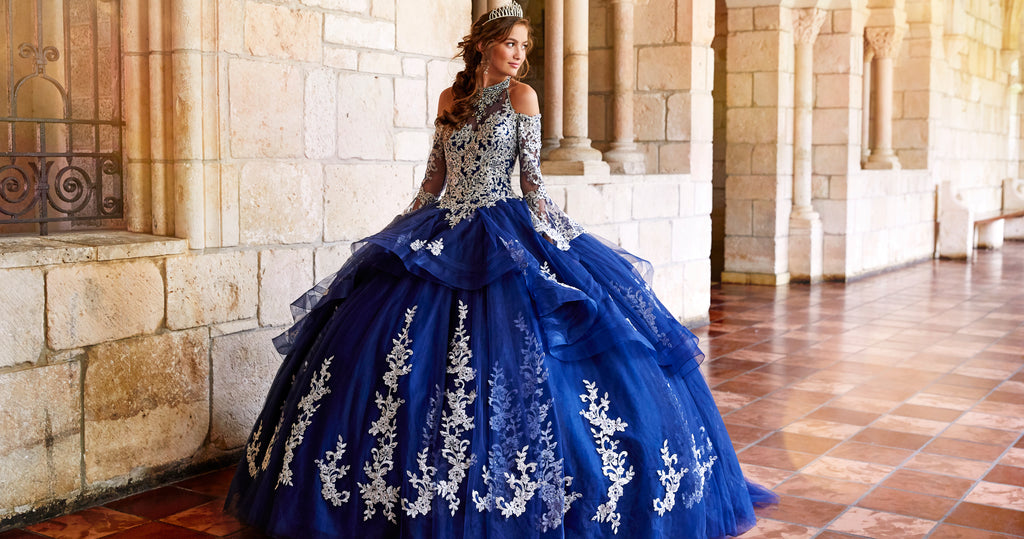 While quinceañera dresses are absolutely stunning gowns, there's so much more to them than just their looks. As the quinceañera celebration itself is all about celebrating a young girl's first steps into womanhood, the quince dress plays an important role. So what does the quince dress symbolize in a quinceañera?
The Quinceañera Dress Symbolizes…
Maturity: The 15th birthday is when you officially move on from being a muchacha to becoming a señorita, so maturity is one meaning of the quinceañera dress. That's part of the reason quince gowns are styled so grandly. They're a far step up from the girlish dresses of your childhood!
Independence: Another meaning of the quince dress is your independence. The Quinceañera often makes many of the big party decisions on her own, including what to wear. The gown shows that you're ready to take on the responsibility of adulthood and all of the freedoms that come with it.
Individualism: For one day, your sweet 15, you get to have it all your way! From the decor and food to the damas dresses and quinceañera gown, every part of the celebration is subject to the birthday girl's choice! That makes everything, especially the quinceañera dress, an expression of yourself and the individual that you are becoming.
When you keep in mind the quinceañera dress meaning, it becomes clear just how important choosing that gown is for the birthday girl! It's even said to be of equal importance to choosing your wedding dress! An absolute centerpiece to the celebration, your quince dress is the grandest part of turning 15. When you're ready to shop for your dream gown, get ready to express your maturity, independence, and individualism in a gorgeous quinceañera dress from PromGirl.
Looking for more information about quinceañeras? Head back to PromGirl's Quinceañera Guide to check out all of the FAQs and topics available.