Attending Prom Solo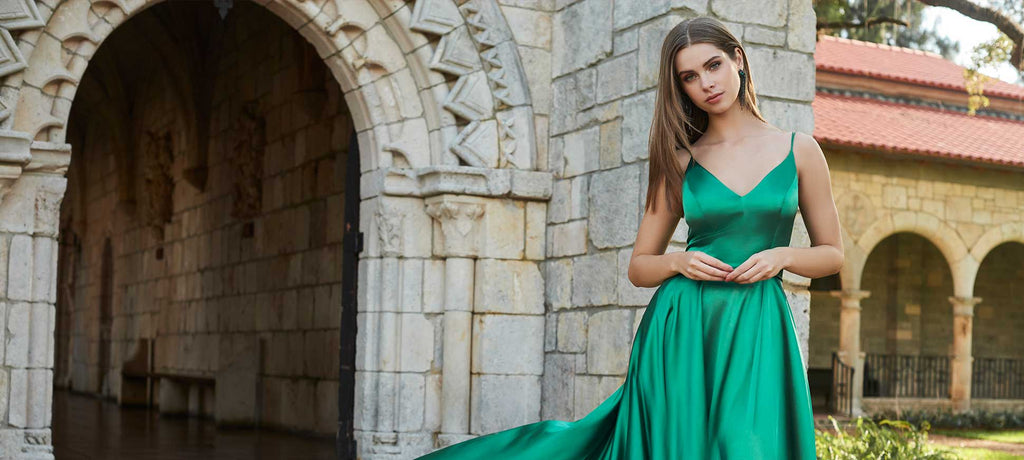 Going to prom without a date has serious perks! Going solo for prom means that you have total control over your experience. Set your own timeline, sign up for activities that interest you, and dance with anyone you choose or no one at all (solo dance party, anyone?). You have the ability to change plans impulsively, such as whether or not you want to go to an after party, without consulting a group of friends or a date. From saving on prom costs to rocking out your own unique style, read on to see how taking yourself to prom can be a blast.
Why Attend Prom Solo?
When on your own, you feel powerfully in charge of your schedule and decisions, and you can focus on your own look, interests, and activities with no one to impress but yourself. This simplifies your pre-prom checklist, leaving you to direct your energy to tasks such as preparing any necessary prom forms, finding your perfect dress, and making sure your look fits the school dress code.
Dateless for prom means you get to put you first! Rather than coordinating with other people, you can channel your energy into coordinating your prom dress and accessories. With more time to focus on yourself, you can use the extra time you'll have for some serious self-pampering. When on your own schedule, you can arrange for the self-care options of your choice. For elaborate pre-prom pampering, go for a spa experience that includes a calming massage, mani-pedi, and hairstyling. Prefer a relaxing evening spent at home? Wind down and work out those pre-prom jitters with a nice warm bubble bath, DIY nail care, and a good book or some tunes.
How Do I Save Money By Attending Prom Solo?
Saving money during prom season is a plus. Going to prom solo means you don't have to worry about racking up additional costs, such as preparing a promposal, paying for an extra prom ticket, flowers, a limo, or a party bus. Even if you choose to purchase flowers for yourself, buying for one is a money saver. Driving your own car, carpooling with another solo prom goer, or getting dropped off at prom will save you a good chunk of moolah. Looking forward to those professional glamour shots before prom? You'll be smiling even more for those gorgeous pics when you think of how much money you save by being the only subject photographed. Now that you are saving all this money by going solo, you can afford to splurge and treat yourself to a little something extra.
What Can I Do While Attending Prom Solo?
Have fun, of course! When attending prom solo, the night is yours, so channel your inner social butterfly. Mingle with your besties, catch up with classmates that you don't run into on a daily basis, or make new friends. Introduce yourself to someone new or gather the courage to chat with your secret crush. Who knows? The person across the dance floor that catches your eye might just become a life-long friend or the love of your life. You may even end up with a date while at prom if you meet someone special. Make the most of your dateless status by socializing and enjoying your prom to the fullest!