How to Find Your Perfect Prom Dress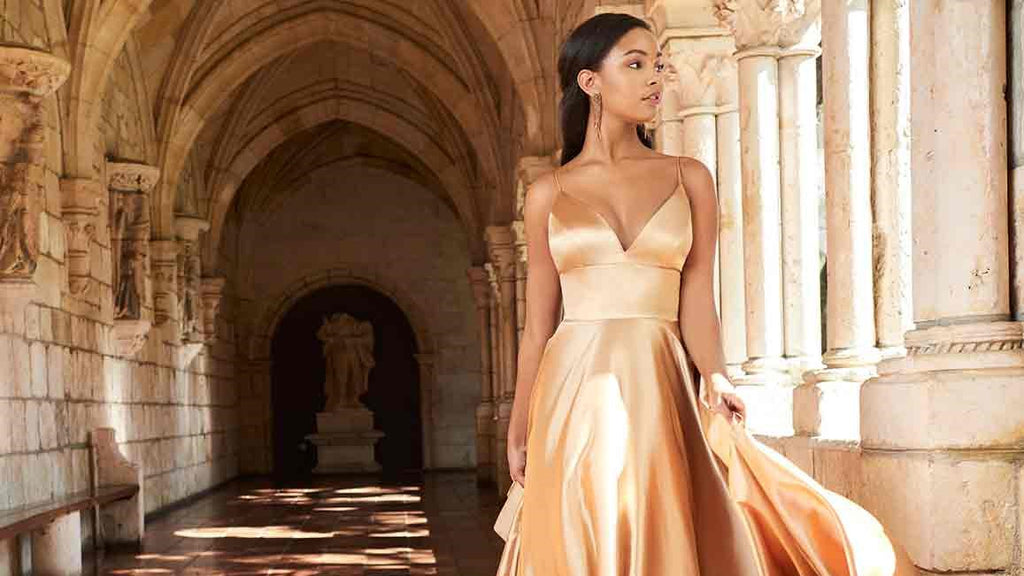 Get excited! Prom is coming! Chances are, as a kid, you thought way more about wearing the sparkly ball gowns of your favorite Disney princesses than you did about brushing those teeth and getting to bed by seven. Well, now is the time to steal the crown in a dream gown. Prom dresses feature all of the luxurious layers of satin, beaded embellishments, and breathtaking open backs of those fairytale dresses. With the right choices, the prom dress of your fantasies can become a reality. The possibilities are endless. Prom dresses can vary by style, length, size, and color. Whether you are planning to wear a short dress for prom or a long prom dress, a mermaid lace dress or a tulle ball gown, choosing your perfect prom dress can be a fun and exciting process. It is important to consider key factors such as your skin tone and hairstyle, as well as the theme of your prom, when narrowing down your prom dress choices. Check out the style tips below for choosing your perfect prom dress.
How Can I Choose My Perfect Prom Dress Color?
Dresses for prom are crafted in every color under the rainbow. The color and style of your prom dress might depend upon a theme, location, or the time of year that prom is held. Remember to choose a dress in a color that complements you and makes you feel good. If you're a redhead, you might select a prom dress in shades of green, blue, and purple, while blonds look great in reds, blues, pastels, and bold colors. Girls with dark hair can usually wear almost any color. Depending upon your skin tone, some pastels, brights, or jewel tones might complement your coloring better than others. Some people's skin tone might get washed out by a vibrant color such as orange, while some