All You Need to Know for Homecoming 2022 Dresses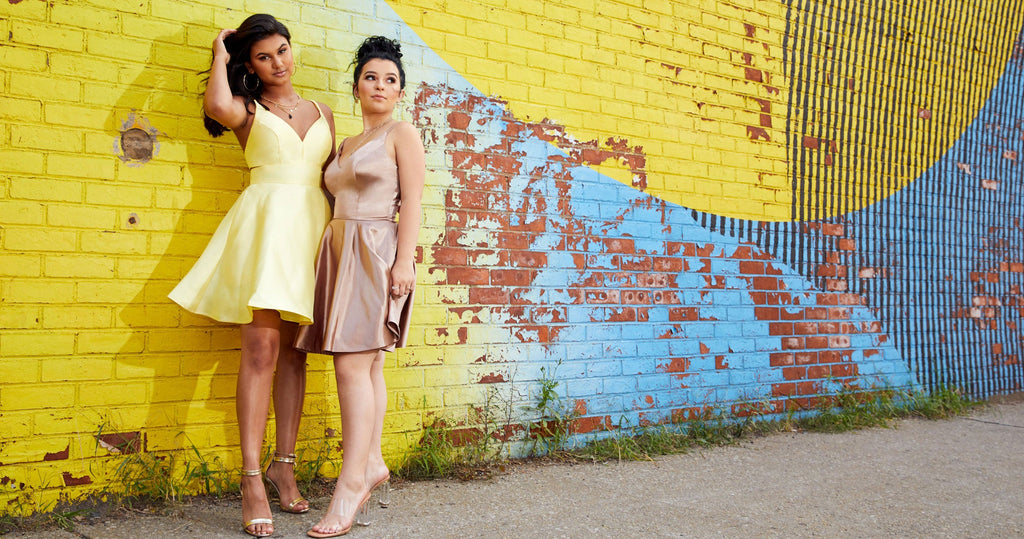 If you've already got homecoming 2022 on your mind (especially what to wear), then you're not alone! It's that time of year to start looking for your picture-perfect homecoming dress. With high school homecoming dances typically happening early fall, PromGirl got to work early on making sure a variety of dresses you're sure to love are available to shop. Based on what teens are shopping for most, PromGirl has designed an exclusive line of homecoming 2022 dresses. This collection includes all of the hottest designs in trending colors, as well as simple designs in classic colors that never go out of style. This ensures that you can find a dress that is perfect for you no matter your style. Here are some of the designs you can expect to see in this PromGirl exclusive collection:
2022 Style & Color Trends - Trendy homecoming dresses this year are tight, fitted styles that feature one-shoulder straps, sheer corsets, sequins, and/or strappy back designs. You'll also see a lot of hoco dresses in emerald green, neon orange or bright pink, and rose gold. Love one of these 2022 dress trends? Or maybe two? Us too! They will be all over Pinterest inspo boards and lighting up TikTok videos in no time.
Classic Style & Color Trends - Classic homecoming dresses that never go out of style include fit-and-flare dresses with a-line skirts and (often) v-necklines. Timeless colors include black, navy blue, and red. You're sure to see combinations of these classic designs at homecoming this year (and probably next year too) because they are flattering on so many different skin tones and body types! This is why they are classics! (Pssst… Did you know that classic homecoming dresses also make great party dresses? This means you can get more than one wear out of that beautiful dress!)
Excited to explore PromGirl's one-of-a-kind designs? Be sure to check out the exclusive PromGirl homecoming dresses to find your favorite. Still trying to figure out which of these styles and colors is perfect for you? Stay tuned for our "THIS or THAT" hoco 2022 style comparison blogs over the next couple of weeks. We'll tell you all of the pros of each, so you can decide which dress style and color is best for you!
You can find the links to these blogs below!
THIS or THAT
Classic vs. Trendy Colors
A-Line vs. Fitted Silhouettes
V-Neck vs. One Shoulder Necklines