Easy Ways to Plan, Save, and Pay for Homecoming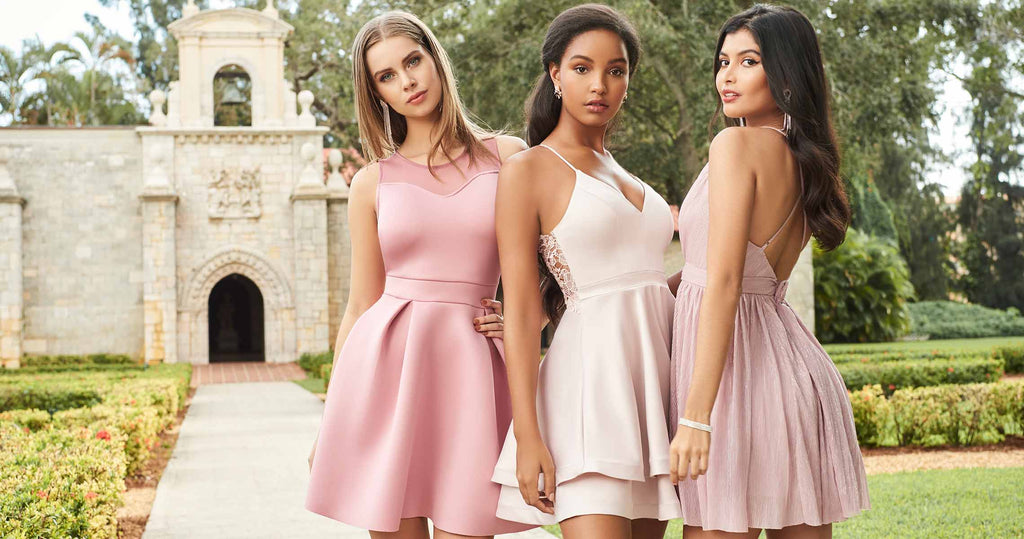 Why stress about how you're going to pay for homecoming later when you can start saving right now? Prepping and planning for homecoming over the summer (and maybe even the school year) means you'll have plenty of money saved up for the essentials and maybe even some fun extras to make the most of your experience! When it comes to planning and budgeting for homecoming, you don't necessarily have to have a dream paycheck to live your homecoming fairytale. Your after-school job earnings, summer work money, or any dance funds your family gives you will do the trick. Just follow PromGirl's tips on how to save up money and pay for all of those homecoming expenses.
Make a Homecoming Budget: It's easy to assume that your homecoming dress is all you have to worry about, but you'd be surprised by how many other things you might want to have or experience for your hoco dance! Before you can start saving for all-things-homecoming, you have to know all the things you'll need to pay for so you'll know how much money you'll need to save. That's budgeting for homecoming! To make a budget, write down all of the potential costs—tickets, wardrobe, beauty, and so on—along with some guesses on the price points. If you've been before, you can use last year's homecoming costs as a starting point. If this will be your first dance, you can check PromGirl's Homecoming Guide blog about homecoming costs and budgets for an idea of what you might spend money on and about how much for each item. The total of all the things you might buy is basically the "price of homecoming" for you! That price will give you an idea of how much money you'll need to earn and save before homecoming.
Start Saving ASAP: The trick to saving for homecoming is to start months ahead of the dance. If you work part-time, calculate how much of each paycheck you'd need to set aside to reach your goal by homecoming. Then do it! Put the money in a special savings account or stash cash somewhere safe in your room so you're not tempted to touch it. You can do the same thing with your allowance if you get one.
Work this Summer: Because homecoming happens early in the school year, summer is a great time to get your budget together and start saving. Brainstorm ways you can make some extra money with your extra time during the summer months. Here are a few of our favorite summertime ideas to get you started: babysit, pet sit, find a seasonal job, sell old clothes to a consignment store or app (like Poshmark), help your family host a garage sale, tutor, help with odd jobs for neighbors or family members.
Now that you know how to save money and pay for homecoming, are you ready to make your savings work for you this season? Be prepared by starting your budget and saving now. Of course, don't forget to consider ways you can save on those homecoming costs before you jump right into shopping! Check out PromGirl's 7 tips for saving on homecoming costs. With all of this planning, budgeting, and saving on lockdown, you can enjoy your special day to the fullest!