6 Tips for Safe & Secure Online Prom Dress Shopping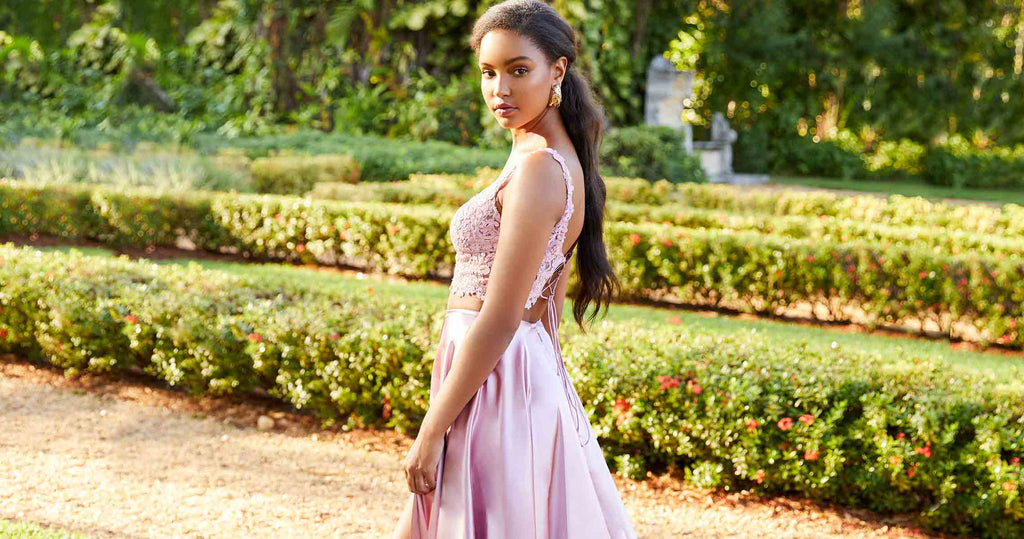 Shopping online for a prom dress is the epitome of convenience. You can sit at home in your sweatpants and fuzzy socks, and browse through thousands of dress styles without having to do more than lift a finger. With the growing number of websites that can simply pop up overnight (and look completely legit), you want to make sure a website is safe before entering your personal information to buy your prom dress. Read the 6 tips below for how to safely and securely buy your prom dress online:
Research: Leave yourself time to do research on the prom dress style you want and where you want to buy it. Remember to check out the customer reviews and the return/exchange policy for your chosen site! If you would like more information on how to fine-tune your research to find the perfect prom dress online, check out tips in the Prom Guide.
Look for an Authorized Retailer: The best way to ensure you are ordering a dress from a safe website is to order from an authorized prom retailer. Every designer's website has a "Where to Buy" section. If you find a dress on a website that is not listed on the designer's "Where to Buy" section, that site is not an authorized prom dress retailer and may not be a safe site to buy your prom dress.
Compare Pricing: A designer determines the price of a prom dress, and authorized retailers are required to sell the dress at that suggested retail price. If a prom dress is being sold on multiple websites for a particular price and you find a website selling it for a lot cheaper, it's probably too good to be true.
See If the Website URL Starts with "https:" To safely shop online for a prom dress, you want to make sure the website you are shopping on is a secure site. A website with a URL that starts with "https" is more secure than a website that starts with "http" because the "s" (which actually stands for "secure") ensures that all communications are encrypted, which prevents hackers from stealing your information. You want a beautiful prom dress, not a prom dress with a side of stolen identity!
Find and Click on the SSL Certificate: An SSL (Secure System Locket) Certificate might sound like one of the awards you get in school, but it actually validates secure connections from your web browser to the web server. Before buying your prom dress online, find the SSL Certificate on the website. Usually found at the bottom of the page, the SSL Certificate is a live seal that you can click on to get additional information on the validity of the certificate. Any site that doesn't have an SSL Certificate that you can click on is probably an unsafe site, so be wary of buying your prom dress from it!
Use Secure Payment Options: Once you find your perfect prom dress, know that the site is secure, and are ready to purchase your gown, make sure to use a safe payment option. Instead of paying with a debit card, use a Credit Card, Prepaid Visa Card, or an online payment system such as PayPal. Here are some advantages to these secure payment methods:
Credit cards have fraud protection and don't impact the funds in your bank account directly.
Prepaid Visa Cards can be purchased for the amount of your dress and used to place an order without having to enter your personal credit card information.
PayPal can be used to place an online order without having to enter your personal credit card information on an unfamiliar website. Look for a verified Paypal site to know you can buy your prom dress safely.
Should you buy your prom dress online? The answer is yes! Buying your prom dress online is a great way to find that perfect dress when you follow these tips for safe and secure online prom dress shopping. Want to be extra safe and read additional information on how to tell if a website is selling counterfeit dresses? Check out these
counterfeit FAQs
here!