Invited to a Friend's Sweet 16 Party? Here's What to Wear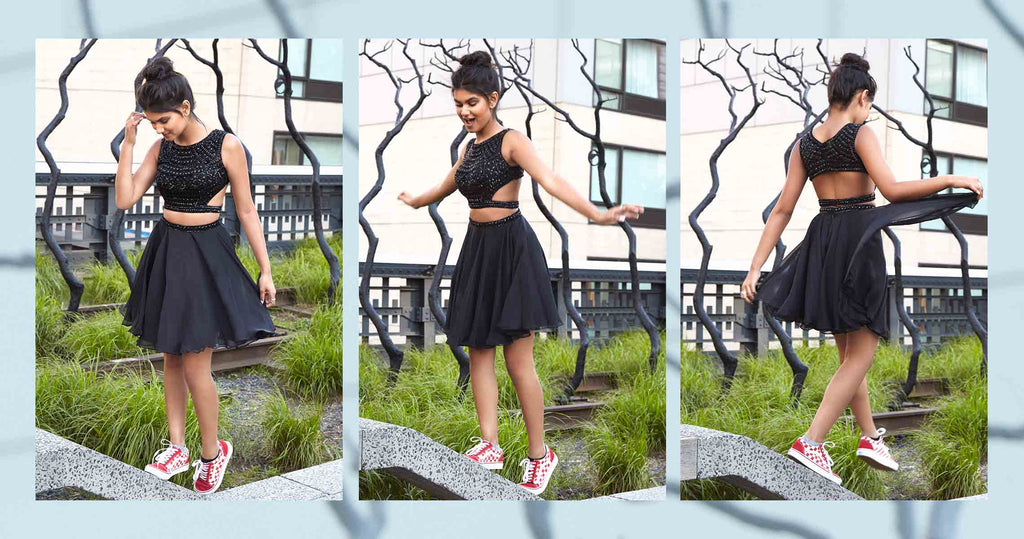 Your 3-step guide to figuring out what to wear to a Sweet 16!
Step 1: Start with the formality.
The easiest way to figure out what style of Sweet 16 party dresses to shop for is to look at the invite. Simply put: The formality listed on the invite will help you decide whether you need to look for something long and formal or if you'd be better off with a higher hemline. To take out the guesswork, we put together a quick formality guide below. Take a look, find the one that matches your invite, and then move on to step 2!
Ultimate PromGirl Guide to Decoding a Sweet 16 Party Invite
Casual: Don't let the word casual steer you wrong. Casual in this case does not mean jeans and a T-shirt! You'll still want to wear a dress, skirt or a jumpsuit (it is a party after all!). Look for short, teen dresses with breezy fabrics like chiffon in playful colors and prints like soft florals.
Semi-Formal/Cocktail: Short party dresses are totally appropriate here as are dresses with high-low hemlines. Floral prints, lace accents and dresses with small embellishments are all a go for a semi-formal party.
Formal/Black-Tie Optional: Sweet sixteen dresses that are long or tea-length will work well here. And as you go to consider dress color, err on the traditional side (black, navy, and green work well).
Black-Tie: If the invite says, black-tie it means you should be looking for long party dresses in solid, classic colors like navy, black, dark green or even red. Don't forget to polish off your look! Try a great pair of statement earrings or a fun necklace.


Step 2: Then consider the venue.
Beyond the level of formality, you'll want to know where the party will be. That's because the venue truly sets the tone for the entire party (and can work as a great dress style guide for you!). So find out where the party will be and do a little online research to see what it looks like. For example, if it's a semi-formal party at a modern loft with exposed brick downtown, then you'll be looking for a short or tea-length dress in a modern color like grey, black or even purple with edgy straps or cut-outs. Or, if the invite reads "formal" and the venue is a hotel ballroom, you'll know to keep the dress on the longer side (similar to a prom dress) and to look for embellishments like lace or even sequins. You get the idea!
Step 3: Mind those special requests.
The last step to uncovering the right dress to wear to a Sweet 16 is to find out whether there are any special requests from the birthday girl. Sweet 16-themed birthday parties are super popular (from color themes to movie themes and beyond). So she might love it if all her friends wore pink dresses to play off of a pink party theme. Or she might ask that everyone wear a dress with a little sparkle for a stars and metallic theme! Even if there isn't a theme or a special written request on the invite, it's still a great idea to ask.

All set with steps 1 through 3 above? Great! Now get shopping right here on PromGirl. Shop dresses for Sweet 16 right here.