Planning a Sweet 16 Party? Here's What You Need to Know.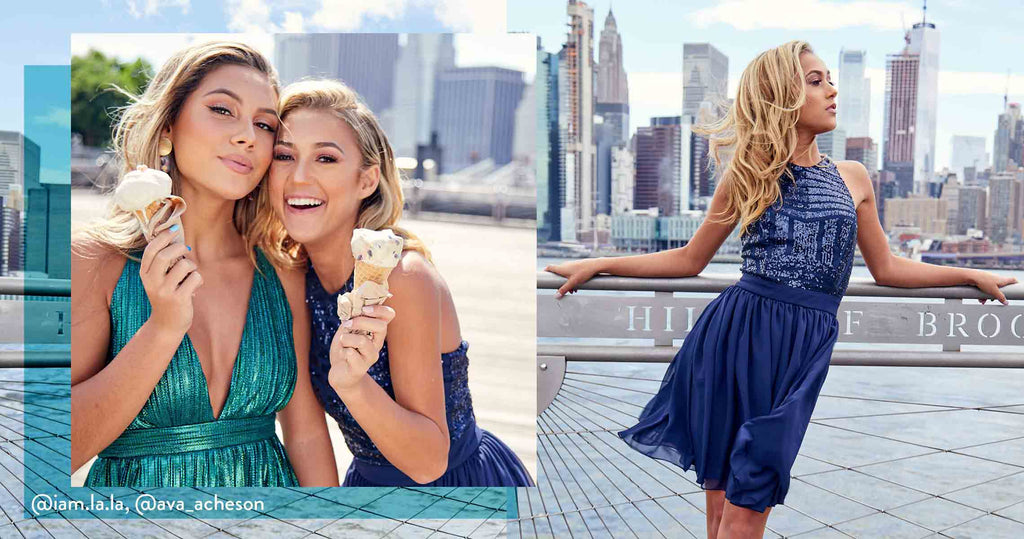 Your ultimate guide on how to plan a sweet 16 party.
Start With a Party Style & Theme
Before you start shopping for Sweet 16 dresses, buying up a ton of party favors, or telling all of your friends that there will "definitely be a DJ" at your party, take a giant step back! Come up with an idea as to what you want your party to look like overall. Do you want it to be a total dance party? Or are you thinking about a small group of girls out on a lake somewhere? Having a vision in mind for your party will help you make big decisions about your budget and guest list.

Sweet 16 Party Planning Tip: Come up with your top one or two priorities for the party. Whether you're dreaming of an amazing party venue or wearing the most fabulous dress ever, knowing what's most important to you will help you understand where you should focus your time (and money!).
Figure Out Your Budget
Speaking of money, you really do need to come up with a budget before you buy anything. Whether it's $100 or $10,000, you have to know how much you have to spend. Come up with that number by sitting down with your parents (or whomever is helping you throw your big celebration) and having a conversation about budgeting for a Sweet Sixteen party. Budget in place, go back to those top priorities and figure out how much you need to spend on those. Then look for ways to save on the rest!

Sweet 16 Party Planning Tip: Keep in mind that your food, drink and venue will most likely make up about 40-50% of your total budget. That leaves about half of your budget for all of the rest of the party elements, like decor, entertainment, and your dress.
Compile The Guest List
Figure out how many people will be at your Sweet 16 by putting together your guest list. We suggest creating an exhaustive guest list first and then trimming it down from there. Start with your family first. Then move on to your extended family. Once you've listed out your family, move on to your closest friends, and then the rest of your friends. Don't forget about sports teammates, church friends, or neighbors that you love hanging out with but maybe don't go to your school.

Sweet 16 Party Planning Tip: Can't decide who to keep and who to cut? Separate your guest list into friend circles (as in friends who all know each other and would hang out together at your party). Then decide which friend groups you really want to have there and which ones you could cut. (It doesn't mean you can't celebrate with them at some other time!)
Find A Party Venue
The three things you need in order to figure out your venue are the date, your budget, and the number of guests. With that information, you should be able to make a good decision about where to have the party. Of course, if you have a big guest list, you may not be able to have it at your house. In that case, you'll want to reserve the date at a nearby venue as soon as possible. Look online for options, read reviews, and then make a couple of appointments to go visit your top venue picks. Once you've booked your venue, pop those party invites in the mail!

Sweet 16 Party Planning Tip: If you're choosing a venue that is known for hosting proms or weddings, you'll probably have to be flexible abou