Okay to Ask Sweet 16 Guests to Dress a Certain Way?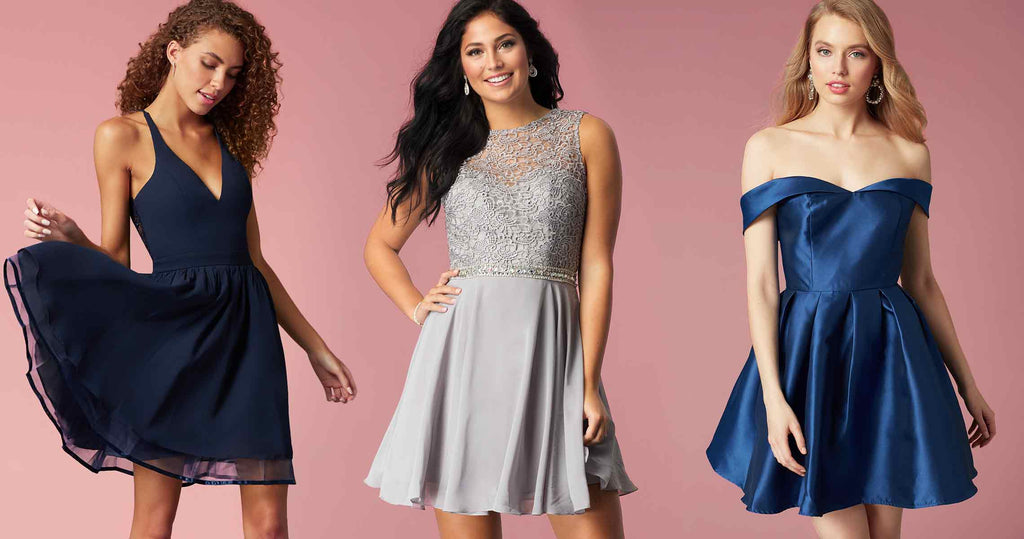 Sweet 16 dress code know-how!
Q: My Sweet 16 is going to be next year, and we're planning a blue and silver star Sweet 16 theme. I'm really excited to look for coordinating Sweet 16 dresses to wear and am in love with some of the blue and silver Sweet Sixteen dresses from PromGirl. But my big question is actually about my guests. Is it okay to have a dress code and request that my guests dress a certain way for my party? I know it's not a prom, but I would really love it if they would adhere to my theme and color palette because I think it would look amazing in the photos!
A: What a fun theme! (And you're right–there are a ton of super cute Sweet 16 dresses on PromGirl.com in that exact color palette.) But back to your question at hand: The short answer is yes! You can absolutely ask guests to follow a Sweet 16 dress code. There's no rule that says you can't do that, and we think it's a fun idea. Not only is it a fun idea, we think that a dress code could make it easier for guests to know what to wear to your Sweet 16. Just make sure you're super clear so that as guests are looking for dresses for Sweet Sixteen parties, they understand exactly what to shop for. That means you'll need to be extra clear about the dress code on your invitation. Start by thinking about the level of formality you want. If you want everyone in long dresses, that's called "formal." Or maybe short dresses are more what you had in mind. If that's the case, you're probably going for a "semi-formal" party. Once you know the level of formality, then move on to the theme and colors. In your case, you might have the invitation say something like, "semi-formal blue and silver attire." Hope this helps!

Like the dresses above? Shop PromGirl's sweet sixteen dresses here!