Your Homecoming Dress: When and Where to Buy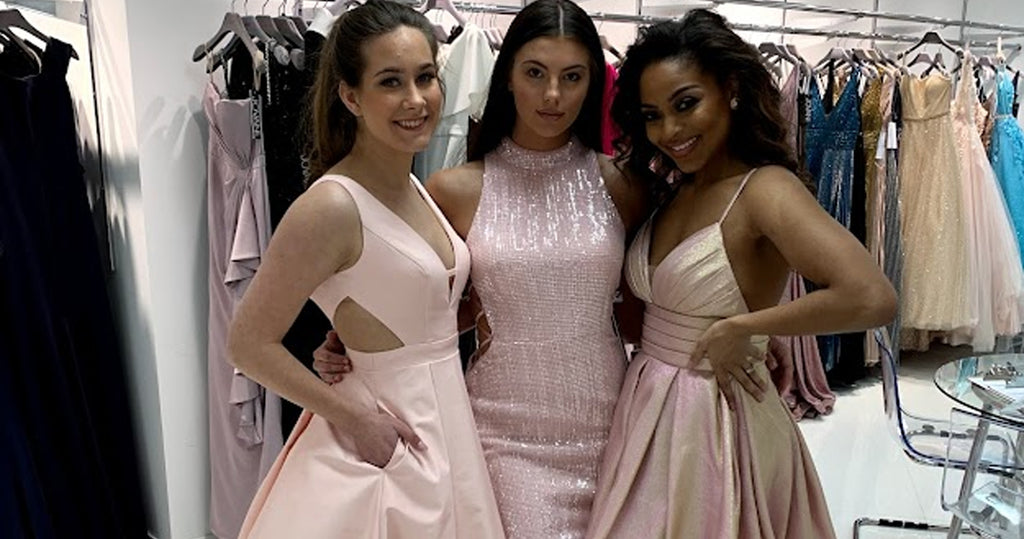 Now that you're making plans for the homecoming dance, it's time to pick out your hoco dress! When you're searching for the perfect dress, it's best to start as soon as possible. Shopping online is an excellent way to find a variety of cute homecoming dresses at affordable prices. Explore these tips and more homecoming advice below to make the most of your hoco dress shopping experience. Ready to start looking for your homecoming dress now? Shop
PromGirl's selection of homecoming dresses
!
When Should I Buy My Homecoming Dress?
You should buy your homecoming dress early! The earlier you buy your homecoming dress, the better chance you have of getting the exact style and color you want before anything sells out. Generally, homecoming events take place in late September or early October, so you'll want to start shopping for dresses right when you go back to school. Is it the off-season and you're too excited for homecoming to wait? If you're thinking ahead, you should look for a cute hoco dress on sale! Shopping in the off-season allows you to score great deals on dresses. Buying your dress in advance also gives you plenty of time to get any necessary alterations done to ensure your desired fit and to match up the perfect shoes and accessories to complete your look. When it comes to dress shopping for major events like homecoming, it's always better to plan ahead. However, if you're not big on planning, don't stress! You don't have to buy that far in advance to find your perfect homecoming dress. If you shop online, you just have to select a dress that is in-stock and ready to ship to have it on your doorstep in just a couple of days!
Why Buy a Homecoming Dress Online?
Trying to decide where to buy your homecoming dress? Buy online! Whether life is busy, you don't live in an area with many dress shops nearby, or you want a one-of-a-kind style, buying your hoco dress online is the answer. Don't spend days going all over town to multiple stores with only a limited selection of dresses available. Explore a range of formal and semi-formal homecoming dresses online from the comfort of your own home. Don't forget to check the return policy of your shopping site before you buy. You want to make sure the site has free returns so that you can order a dress (or two or three) worry-free and return a dress at no cost to you if you don't like it or it doesn't fit. Buying a dress online means that once your dress arrives, you get to turn your bedroom into your own private dressing room and skip the stress of waiting in line to try it on at a store! If you're looking for a convenient way to buy a cute homecoming dress, online shopping is the way to go. Psst, while you are at it, check out
PromGirl's tips for safe online shopping here
.