Here's What to Expect at Your High School Homecoming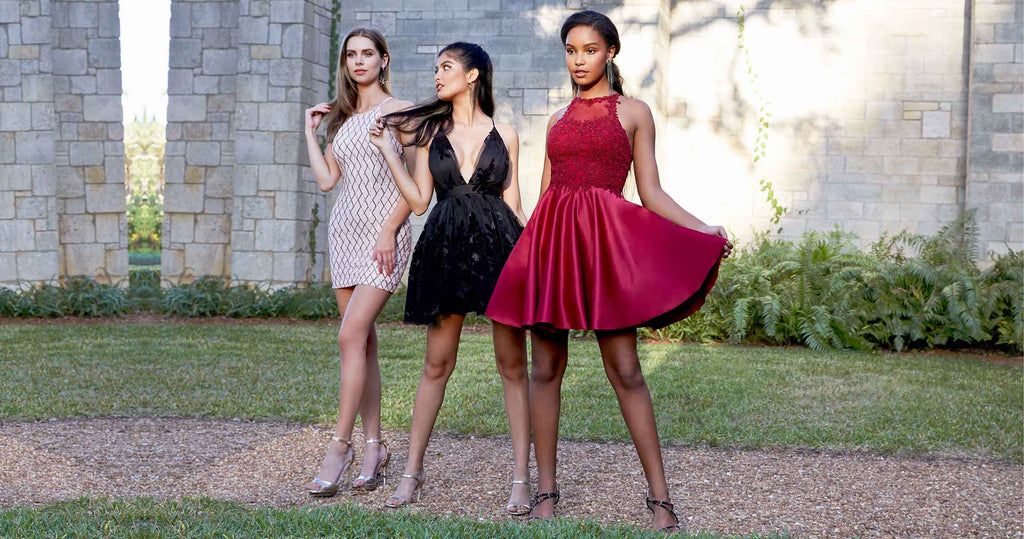 Start making plans for HOCO!
If you're wondering what to expect at homecoming this year, it's really fairly simple. You'll make plans to go with a date or with friends, you'll dress up, and you'll head to your high school for a fun night out. If this year's homecoming will be your first, read on for a rundown of how it'll look!
High School Homecoming is Usually on a Friday Early in the School Year The first big high school dance of the year is usually the homecoming dance. It typically takes place on the Friday evening of spirit week (aka, the time of the year when everyone celebrates school pride and wears their school colors). Think of it as a week for everyone in your school to get excited about the year ahead. That week ends with a homecoming dance to cap off spirit week. Usually it takes place on a Friday night, but there are some schools that schedule it on a Saturday, so be sure to check your school calendar.
It Will Probably Either Be a Semi-Formal Dance or Super Casual Chances are good that you'll end up going to plenty of formal dances throughout your high school years, but homecoming is not one of those. Some schools host homecoming on Friday night right after the big home football game and encourage everyone to arrive in casual clothes (as in jeans). That said, most high schools go a bit fancier with a semi-formal dress code. Translation: Instead of long formal gowns, you'll want to look for a shorter dress. Knee-length dresses, dresses with high-low hemlines, or even jumpsuits are all fair game! (Need ideas? We have 100s of super cute homecoming dresses right here at PromGirl.)
All Grades are Invited to Homecoming Homecoming is open to all grades, freshmen through seniors. So if this is your first homecoming, prepare to see everyone–not just the other kids your age. Worried about being around all those upperclassmen? Don't be. Chances are good that you'll either go to homecoming with a date, a friend, or a big group of friends.
If It's Semi-Formal, You Could Go with a Date If your school's homecoming is semi-formal, then some students at your school will go with a date. So if you're going out with someone, you'll probably plan to go together. If that's not the case, you might want to ask someone. Or, do it the old-fashioned way and wait for him to ask you. Our big piece of advice here: Don't freak out if you don't end up with a date. Homecoming isn't a huge formal situation like prom. And that leads us to our next point...
...You Could Just as Easily Go with Friends The truth is that having fun at homecoming is about the people you're with. So if the date thing isn't for you, we think it's more than okay (in fact, probably more fun!) to go with a group of friends. It could be all girls, all guys, or a mix of your favorite people. The point is that you spend the evening dancing with the friends you love (not freaking out over whether your date is having a good time).
Even If It's a Semi-Formal Attire, It Won't Look Anything Like Prom Yep, you read that right. Homecoming is not even close to the level of formality of prom. While you might wear a cute dress and you may even exchange corsages with your dates or friends, the dance itself probably won't be as fancy (think DJ in the gym vs. band at the nearby country club). Okay, feel set on homecoming? Now, it's time to get shopping! Check out our favorite PromGirl dresses for homecoming right here!