Prom Dress Shopping: When to Buy a Prom Dress?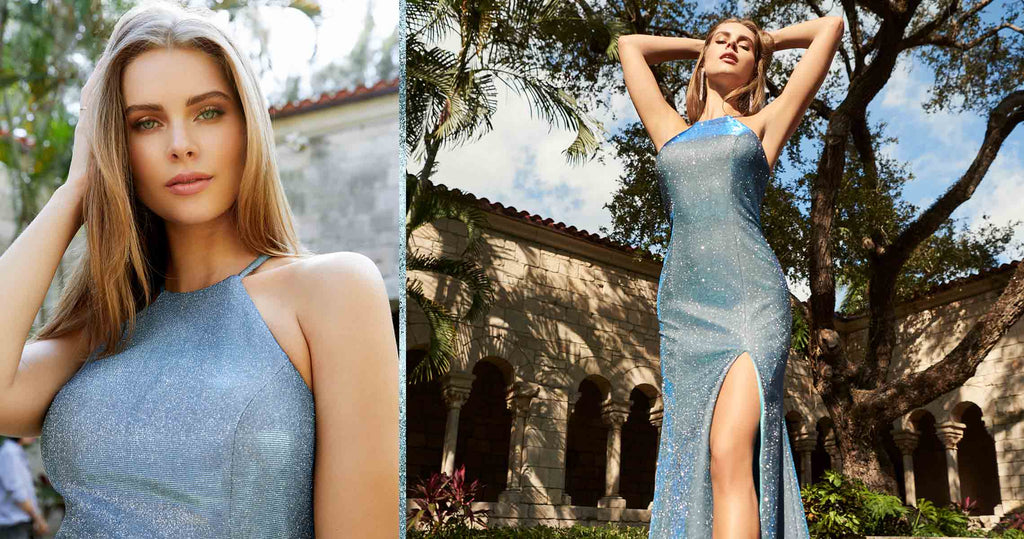 Planning on attending prom? Then, you're most likely wondering when to buy your prom dress. After all, the dress is a really big deal! If you purchase too early, do you run the risk of finding a new favorite dress down the line? If you wait too long to buy your prom dress, will you miss out on the dress of your dreams?
Prom events happen anywhere from March to June, which means that the latest dresses for each prom season will start showing up online around October to November and in stores anywhere from December to February. Looking for your dress during these months might seem early, but you'll want time to browse through all the styles, fabrics, and colors to find the perfect dress in your size. Try to give yourself at least 2 months to shop and buy your dress before the big day. If you are having doubts about shopping so early, check out the lists below of advantages to shopping early and risks of shopping late.
Advantages to Buying Your Prom Dress Early:
Avoids the rush and ensures you get the dress of your dreams.
Allows time for special order items.
Avoids rush shipping charges and stress, if buying your prom dress online.
Leaves plenty of time to find a seamstress for alterations, if needed.
Gives more time for selecting accessories, shoes, the perfect hairstyle, and makeup.
Lets your friends know what you're wearing (to plan for twinning or to avoid it!).
Allows you to coordinate with a date.
Give you time to relax with a soothing pre-prom routine since you won't be stressed and rushed to find a dress in the weeks (days!) just before prom.
Risks to Buying Your Prom Dress Closer to Prom:
Adds to the rush and stress of prom.
Eliminates the possibility of special ordering a dress.
Creates the need for rush shipping with extra charges and delivery stress.
Prevents you from getting your favorite prom dress because the selections are picked over.
Allows no time to get your dress altered, since seamstresses book up quickly in prom season. Or, you might end up paying more for the rush.
Hinders your ability to coordinate your look. Choosing accessories, hair, makeup, and shoes is challenging if you don't have the dress in time.
Prevents you from coordinating with your friends or date. They might not want to wait for you, especially if they like to shop early.
Whether you plan to shop online or in a store, the best trick to finding your dream prom dress is to look and shop early! Still need a few pro tips for that early shopping you plan to do? If you are buying your prom dress online, make sure to check the availability of the color and size you want. Just because a dress is online doesn't mean it's in stock, so checking the availability helps you plan for an "in stock" order or a special order with a later ship date. If prom is at the beginning of April and the dress doesn't ship out until the end of the month, you won't have it in time for prom! Check out the Prom Guide for more information on shopping for your prom dress online. Prom dress shopping, whether ordering prom dresses online or buying prom dresses in the store, should be a fun, happy experience. Take pictures, make memories, and enjoy.