Style Scoop: What Makes a Short Dress Formal?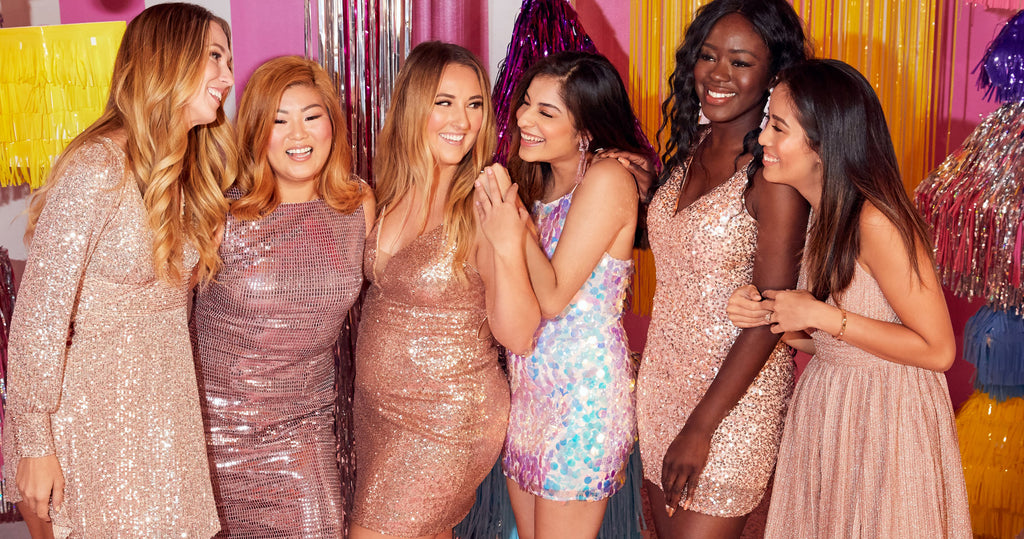 Can short dresses be formal? They sure can be! While not all short dresses are formal, there are a few ways to make sure your short dress is fancy. Wondering what makes a short dress formal? Read on for PromGirl's inside scoop on the features that make short dresses formal.
Embellishments: Think cocktail dresses with beautiful beadwork or sparkling sequins, as well as elegant lace party dresses. Fancy embellishments make for stunning short formal dresses.
Fancy Fabrics: When you think of fancy fabrics, what comes to mind? Shimmering satin, delicate lace, soft velvet, and smooth chiffon are just a few fabrics that upgrade a short dress to formal status.
Bold Designs: Plunging necklines, open backs, and sheer corsets are some of the daring styles that push short dresses into formal territory. When they bring on the head-turning drama, short formal dresses are spotlight-worthy.
Accessories: Sometimes all simple party dresses need are a few gorgeous accessories to create a formal look. Choose hair pieces, earrings, necklaces, bracelets, or rings to make your short dress formal.
Now when you ask yourself if you can wear a short dress to a formal event, you know the answer is "YES!" Simply choose a
cocktail dress
or
party dress
with one or more of the features above and you'll know you've got yourself a short formal dress. Pro tip: Shop PromGirl's assortment of
short prom dresses
for styles that you know are fancy enough for prom and other formal occasions.