5 Tips to Look Your Best in Semi-Formal Lace Dresses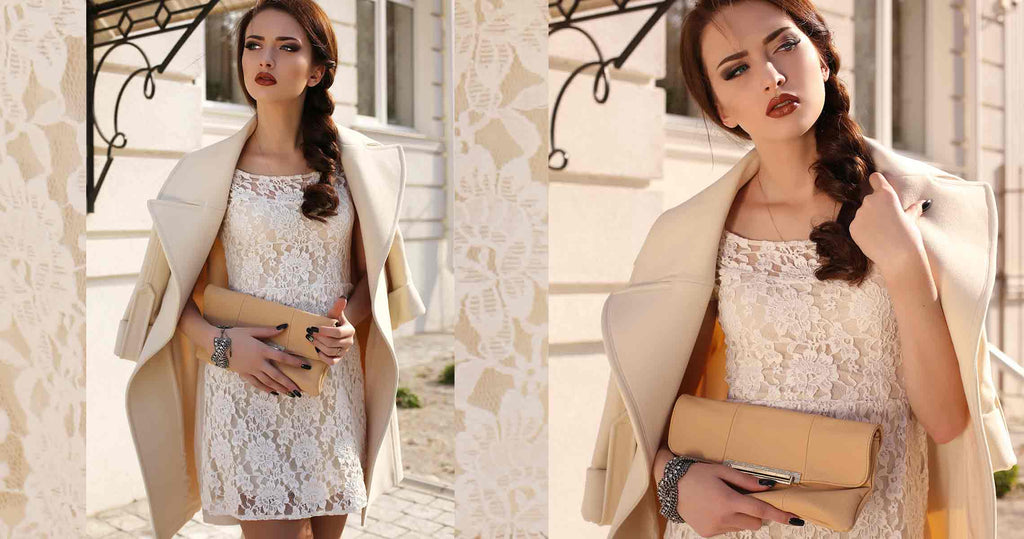 Be ready for any semi-formal event in a moment's notice when your closet is stocked with lace party dresses. Not sure which lace dress is right for you or how to wear lace dresses? No worries!
Check out our top 5 tips for wearing lace dresses for semi-formals:
1. Choose Your Style.
Luckily, lace dresses are as versatile as they are timeless. You can rock boho-chic lace dresses, perfect for casual wedding ceremonies and family celebrations. Glam it up with classic black and white dresses in lace for junior prom or homecoming. Or, go country at your semi-formal event when you pair your little lace dress with cowboy boots. From ladylike, delicate lace dresses to edgy party dresses in lace, it's simple to express yourself!
2. Embrace the Rainbow.
Don't be afraid to show your true colors at your next semi-formal event! Go bold in a rich, lively color or keep it classic with a subtle, neutral shade. (Hint: Mauve pink lace dresses are trending!) From red-hot looks to cool blue styles, choose a shade you love and celebrate colorfully. Explore our magical selection of lace dresses available in an array of beautiful hues.
3. Mix it Up with Texture.
Semi-formal lace dresses are traditionally charming, and layering lace with other materials can give this classic fabric a fresh twist. Highlight your unique style at homecoming in a two-piece dress with lace top and pleated mikado skirt. Be flirty and fun in a semi-formal dress with lace bodice and full, twirl-worthy tulle skirt. Slip into a sophisticated short homecoming dress featuring a flowing chiffon a-line skirt and illusion-lace bodice. When you combine lace with other fashionable fabrics, your semi-formal party dress will boast a trendy new look with classic fabric.
4. Have Fun With Features.
Go ahead, flatter yourself! Choose the best lace dress to complement your style and body type. If you've got it, flaunt it. Show off your figure by wearing a lace party dress with an alluring open-back design. You'll be sure to leave a lasting impression as you make your dramatic exit at the end of the night. Prefer a more modest style? Try a lace dress with long-illusion sleeves for a chic, sophisticated vibe for your junior prom. When it comes to lace dresses, it's all about the details. A short lace party dress with a scalloped neckline and hemline is fun, feminine, and suitable for any occasion. Dare to be different and go for a lace dress with intricate floral appliques for a touch of romance and 3-dimensional elegance.
5. Accessorize Your Look.
The best rule for accessorizing a lace party dress is: keep it simple. Less is more, so be sure to choose subtle necklaces, bracelets, or earrings when adding the finishing touches to your ensemble. When the dress itself is the main attraction, there's not much need for additional glitz and glam. However, if you love a little sparkle, there are plenty of options for you, too. Try glitter lace dresses or semi-formal lace party dresses with sequin, bead, or jewel accents. Most importantly, own your look and make it yours!
Looking your best in a semi-formal lace dress is a cinch with the above tips. Whether it's for a junior prom, homecoming dance, sweet-sixteen party, graduation party, wedding reception, or casual family celebration, a semi-formal lace dress is classy and stylish. The romantic vibe, feminine appeal, and chic texture of lace dresses put them at the top of everyone's wish list. Keep all eyes on you when you wear lace to your next semi-formal event.