Wearing a Black Dress to Prom: Should I or Shouldn't I?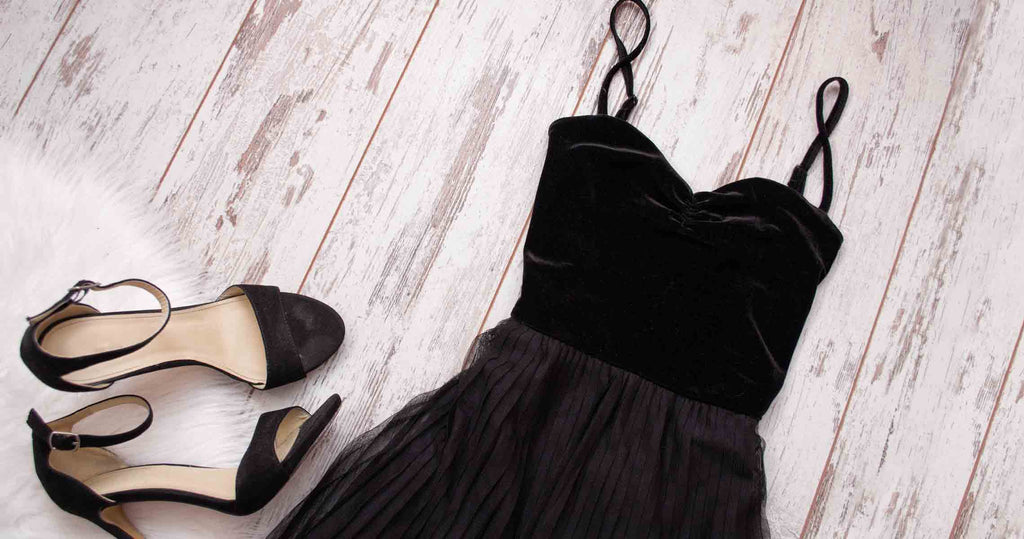 Is it acceptable to wear a black dress to prom, especially when there are so many dress colors available? The answer to that question is yes! In fact, wearing a black dress to prom has many benefits. Here are four advantages of wearing black dresses for prom. Black dresses are:
Timeless, classy, and a little bit sassy
Easy to accessorize
Easy to coordinate with a date
Flattering for all
Timeless, Classy, and a Little Bit Sassy
Black is one of those timeless colors that never seems to go out of style, so versatility will always be on your side! Your long black prom dress can be worn to a multitude of events long after prom is over. Have a formal event to attend after prom? That black "prom" dress can now be worn as a black "formal" dress for a winter or military ball. Did you wear a short black dress to prom and need a dress for a party? Time to break that black prom dress out of your closet, and boom! You have a little black dress for that sweet-sixteen party or other semi-formal event. Whatever the occasion, a black dress is always a classic choice and a must-have wardrobe staple for every girl.
Accessories: The Possibilities Are Endless
Do you have a love for colorful accessories and flashy jewelry? If so, wearing a black dress to prom may be the perfect choice for you! By wearing the color black to prom, you have endless possibilities for adding flair and jazzing up your style. Whether you are wearing a long black prom dress or short black prom dress, you can take your look to the next level with your favorite accessories. Wear a pair of brightly colored shoes or heels, or simply add bling to your ensemble with a pair of dangling earrings or a bold necklace. If you prefer a simple and classic look, a string of pearls and simple black satin clutch are sure to do the trick. If being flashy or the center of attention is not your thing, then no worries at all! Black on black is always an ageless and elegant look.
Date Matching Made Easy
If you are going to prom with a plus one, coordinating your prom attire is fun and easy when you wear a black prom dress. Should you be planning a bit of colorful contrast with your heels or purse, you can easily match that pop of color by having your date wear a fun colored bowtie, vest, or tie. Coordinating vibrant colors with your best gal pal? Imagine you both in black prom gowns kicking back your brightly colored heels in complementary colors!
Flattering for All
Black dresses for prom are universally flattering. The ultra-sheek shade is known to be a slimming color that looks great on any complexion and body type. Cut out the guesswork involved in finding a color that compliments your figure when you opt for a black dress.
So, should you wear a black dress to prom? Ultimately, the decision is yours and yours alone. Dresses in the color black have seemingly endless perks, so really you should be asking yourself, why shouldn't I wear a black dress to prom? Unless you prefer color or want to avoid twinning with a gal pal that already called dibs on a black prom dress, there's really no reason not to wear a black dress to prom!