Unique Prom Dresses: How to Stand Out at Prom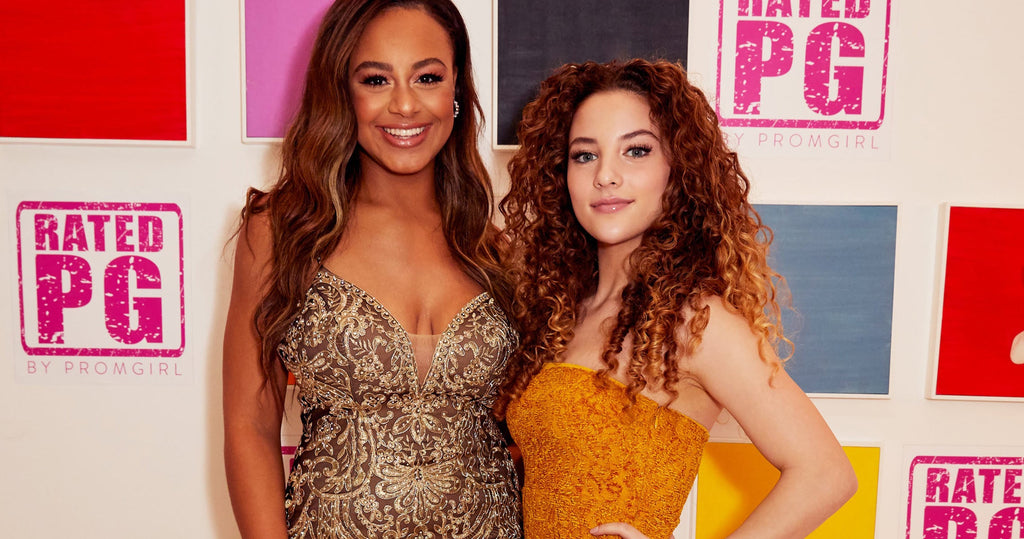 If you want to stand out at prom, you should start by picking out a unique prom dress. Not only should your one-of-a-kind dress have an eye-catching design, but it should also have a perfect fit with a style that highlights your favorite features. Most of all, the key to nailing the WOW moment you are after is… confidence! Choose a stand-out prom dress that makes you feel like a star and strut your stuff. Prom is a special night, so if standing out is what you want, girl go for it!
How Can I Stand Out at Prom?
1. Choose an Exclusive PromGirl Style: Step one to standing out at prom is finding your dream dress. Knowing where to shop for the best online prom dresses can be overwhelming, but this is where PromGirl totally saves the day! The collection of exclusive prom dresses designed by PromGirl makes it easy to find a showstopping look. Designed for prom-goers like you, these gowns are full of cutting-edge designs. Even better, these unique prom dresses can't be found anywhere else, so choosing a style from this collection is the best way to stand out at prom. Anyone shopping locally won't accidentally stumble upon the same look you've chosen, and since the style options run from classic to bold, you're sure to find a stand-out prom dress you love!
2. Set a New Trend: Nothing says "look at me" more than a unique prom dress that is different from the classic trends that everyone else will be wearing. While timeless styles have their own appeal, classic trends make a much more subtle impression and won't stand out from the crowd. Whether that means you choose a bold color (hey neon, what's up?) or an interesting silhouette (high-low hemlines for the win), don't be afraid to shop styles that steer clear of the classics. Come out on top at prom with cutting-edge style when you mix and match the hottest trends for prom this year to create your very own unique trend! Choose a gown with sparkling sequins and delicate embroidery for an eye-catching look. Sassy one-shoulder gowns with dramatic statement backs are also a surefire way to turn heads this season! (Psst… PromGirl prom dresses feature unique mixes of these latest trends and more, making it easy for you to blaze a new fashion trail!)
3. Accessorize Like a Queen: Once you've selected a unique formal dress, it's time to accessorize. Take your prom look to the next level with daring accessories that enhance your gorgeous gown and bring on the compliments! Adding a pop of color with your shoes or clutch beautifully contrasts a dark colored gown. With a bright colored dress, consider choosing bold statement pieces for your jewelry to keep heads turning back at you as your peers take in your dress and then your accessories! For more tips on accessorizing your prom dress, check out PromGirl's Prom Guide to make the most of your stand-out look!
Find your confidence in a unique PromGirl prom dress. Explore PromGirl's collection of exclusive prom dresses to put together a look you'll be so happy with that you won't care what anyone else is wearing. But be prepared, if you walk into prom in a trend-setting prom dress with accessories fit for a queen, everyone will want to know where you got your dress! As they snap selfies with you and take note of your style tips, be sure to share that PromGirl has the best online prom dresses for one-of-a-kind styles like yours.