The Hottest Prom Dress Colors for Prom 2022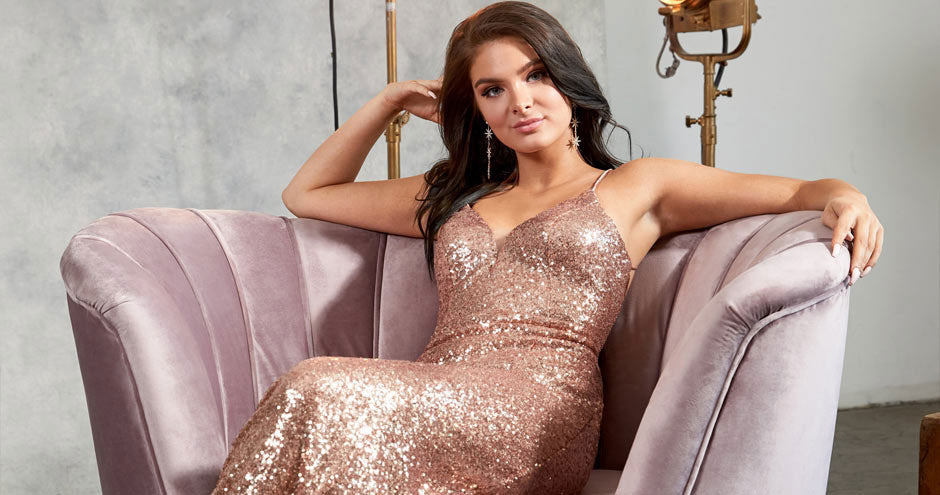 The hottest prom dress colors for prom 2022 are neon pink, emerald green, and rose gold! While these three trendy hues are making a special debut on the prom popularity charts this year, some classic colors are still very popular every year, like shades of blue, red, and black. So if you are searching for a classic color that never goes out of style, you'll want to choose one of those! Want to wear one of the newest trendy top prom dress colors for prom 2022? Then try one of these! Find out which of the hot new hues will best suit you by checking out the perks for each dress color below.
The Perks for the Top 3 Prom Dress Colors of 2022
Hot Pink/Neon Pink Dresses: Plan to stand out with a hot pink prom dress! The color is naturally attention grabbing, so there's no need to go all out with your accessories when you choose a neon pink prom dress. This bright shade is an absolute favorite of those with fair skin tones, but it also beautifully pops against dark skin tones.
Emerald Green Dresses: In a deeply rich hue, emerald green prom dresses radiate elegance. This classy jewel tone looks best on those of us that have skin with cool undertones, but if you've got dark skin with warm undertones, an emerald green gown can highlight your golden undertones for a luminous look.
Rose Gold Dresses: Whether you go for a glittering metallic style or an elegant lace design, you'll be ready to shine in a rose gold prom dress. A trendy twist on classic gold mixed with feminine pink, rose gold is a unique metallic color for prom! One of the biggest perks of this radiant hue is that it's flattering for any skin tone!
Imagine yourself glowing in a hot pink prom dress, dancing in an emerald green dress, or shimmering in a rose gold prom dress this season. Which of the hottest prom 2022 dress colors speaks to you? Once you've picked your ideal shade, be sure to shop PromGirl's assortments of pink, green, and rose gold dresses to find your favorite style!