How to Wear Your Bridesmaid Dress Again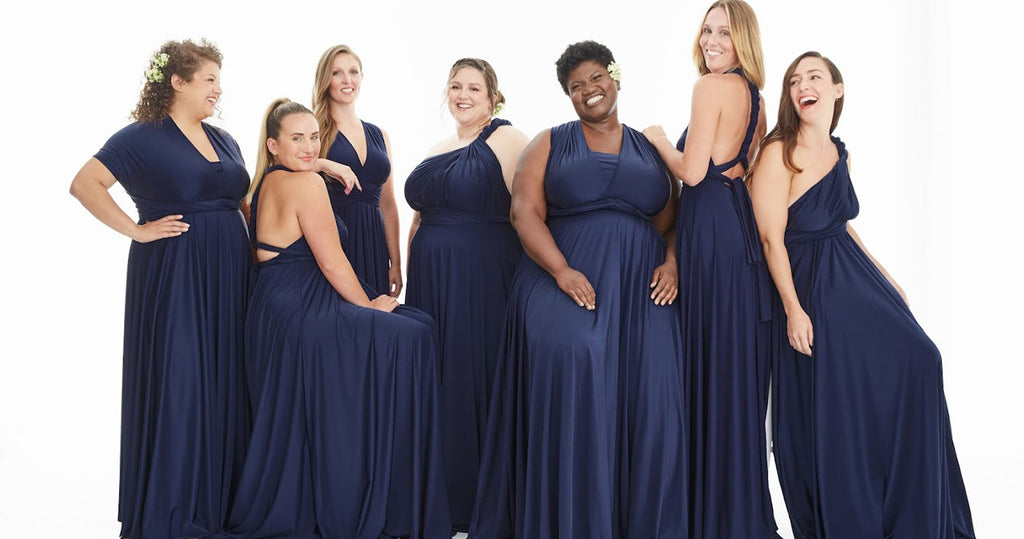 Wondering if you can wear a bridesmaid dress to other events? PromGirl's here to holler a resounding YES! People even go out of their way to buy on-sale bridesmaid dresses as cheap prom dress options, so you can absolutely rewear your bridesmaid dress for other occasions. Whether your bridesmaid dress was for a formal or semi-formal wedding, you'll definitely be able to pull it back out of your closet again. Here are a few celebrations that are perfect for bridesmaid dresses:
Prom - Whether you're attending one or several proms, you may not want to spend money on multiple dresses. You can save big time by rewearing your bridesmaid dress to prom. Formal long bridesmaid dresses are ideal for a fancy event like prom!
Wedding (as a Guest) - You wore it to one wedding, so why not another? Since most bridesmaid dresses are simple and conservative, but classy and elegant, they can absolutely work double (or triple… or quadruple…) time at other weddings when you attend as a guest. A long bridesmaid dress can stand in as a formal wedding-guest dress, while a short bridesmaid dress could be worn as a semi-formal wedding-guest dress.
Ball or Gala - Winter balls or elegant galas call for long formal wear, so rewear your formal bridesmaid dress and really get your money's worth!
Semi-Formal Dances and Parties - If you have a short bridesmaid dress, consider wearing it for other semi-formal events! Think homecoming and other school dances, as well as sweet 16 parties.
Now that you know you can rewear bridesmaid dresses, you can shop for one in confidence. You'll be able to save yourself time and money with such a versatile wardrobe staple. Help the bride find a gorgeous and affordable style that you love too by shopping PromGirl's
bridesmaid dresses
.