5 Reasons to Shop Prom Dresses for Weddings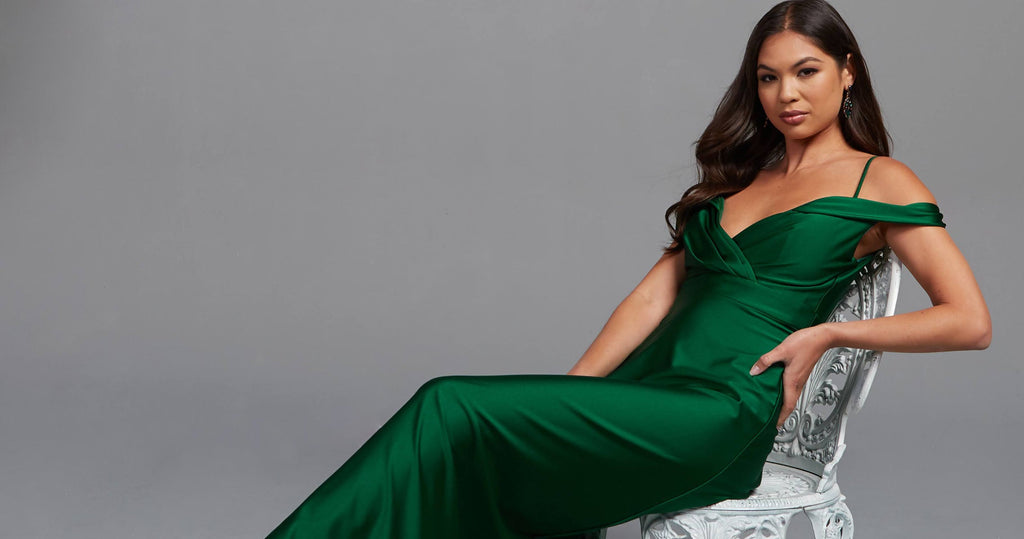 Prom dresses for weddings? No, your eyes did not deceive you! You can absolutely wear a prom dress to a wedding. Just because a dress was designed for prom doesn't mean it can't be worn for other events. Instead of wandering around the typical bridal stores to try to find a wedding-guest dress, simply shop online for a prom dress! Read on to see PromGirl's reasons for why it's worth shopping for a prom dress to wear to a wedding (instead of the traditional wedding-guest style).
Prom Dresses for Wedding Guests...
1. Can Be Formal: Since the typical senior prom is considered a formal occasion, most styles made for this dance naturally suit other fancy celebrations. Senior prom dresses are usually long, so they fit right in at a formal wedding.
2. Can Be Semi-Formal: Many junior proms are semi-formal, so you'll often see short prom dresses for this dance. The short formal dresses are perfect for a semi-formal wedding.
3. Save You Money: Weddings are year round, so dresses made specifically for weddings have very few promotional sales throughout the year since they are always in demand. Prom, on the other hand, has an official "off" season! This means you can shop for discount prom dresses after prom season ends, saving yourself pretty pennies (or dare we say, dashing dollars?) on your wedding look.
4. Are Stylish: Prom dress trends change every year, so you can easily show off your chic sense of style when you wear a prom dress to a wedding. Even if you'd prefer to keep it classic, there are always beautiful, timeless prom styles that fit right in at weddings too.
5. Can Be Worn Again: Worried that prom dresses are a one-and-done kind of deal? The fact that you can also wear prom dresses for weddings proves that they are totally re-wearable! Anytime you have another formal occasion to attend, that long prom dress you got for the wedding can come right back out of your closet. If you got a short prom dress for the wedding, you can wear it again for another semi-formal party.
When you wear a prom dress as a wedding-guest dress, you won't have to second guess yourself about being under- or over-dressed. Shop PromGirl's prom dresses to find a gorgeous style that's picture perfect for the ceremony and reception. Specifically looking for a formal or semi-formal dress for the wedding? Check out PromGirl's long prom dresses for a formal wedding or PromGirl's short prom dresses for a semi-formal wedding.