Early Access: Expected Prom 2022 Dress Trends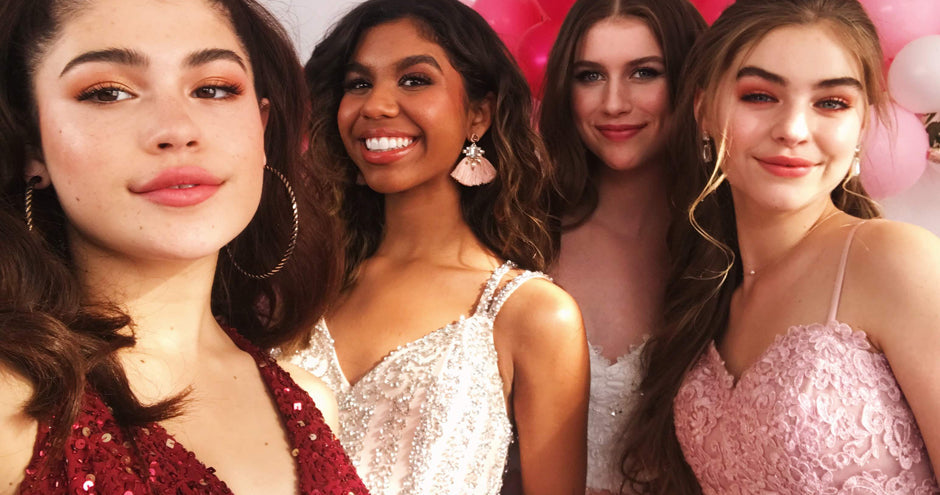 It's never too early to be in the know on the latest prom dress trends! Already, dress designers are coming out with styles for prom 2022 dresses, and PromGirl is here to be the first to give you an insider's peek at the trends expected to be a hit at junior and senior proms! The top prom dress styles this season have sequins, embroidery, statement backs, or one-shoulder designs. Many of the best prom dresses for 2022 even boast a gorgeous blend of these stunning design features! Ready to learn more? Here's the skinny on what you need to know about these top 4 predicted style trends:
Sequin Dresses - All the sparkle is IN this season! From head-to-toe sequin prom dresses to gowns with just a dash of sparkle in the bodice or skirt, there are so many dazzling options for you to find just the right amount of glimmer to suit you. Explore the possibilities for trendy sequin prom dresses right here at PromGirl.
Embroidered Dresses - Embroidery is a delicate and feminine design that sets a sophisticated tone! Trending for 2022, embroidered prom dresses often feature lacey floral patterns or rhinestone and bead embellishments. Whether you prefer a classic all-over embroidered design or a style accented by beautiful embroidery, you'll find lots of these beautiful gowns right here.
Statement-Back Dresses - This season there are a ton of styles that make quite the statement when you walk by! From strappy corset designs to bold backless styles, statement-back prom dresses are absolute head-turners. Find a daring open-back or a delicate sheer-lace back design that you love when you check out these dresses that wow with every turn.
One-Shoulder Dresses - The asymmetrical look is hot for prom 2022 dresses! While elegantly baring one shoulder is the latest trend, the other shoulder might be wrapped in a sophisticated long sleeve, topped by a classy cap sleeve, or bordered by a supportive strap. Ready to find your favorite design? Then enjoy shopping all of the stylish one-shoulder prom dresses that PromGirl has to offer.
Now that you've got the deets on the trendy prom dresses this season, it's time for you to decide. Which of the top prom dress styles is right for you? And who says you have to choose just one? You can totally blaze the fashion trails by showing up at prom in a one-shoulder sequin dress with a statement back! Whether you go for sequins, embroidery, statement backs, one-shoulder designs, or a stunning mix, you'll be rocking one of the top prom dress styles this year.
Thirsty for more info on these gorgeous prom 2022 dress styles? PromGirl will be taking an in-depth look at each trendy feature next month, so be sure to come back and check out the additional details on your favorite trends!