How to Wear a One-Shoulder Dress with a Bra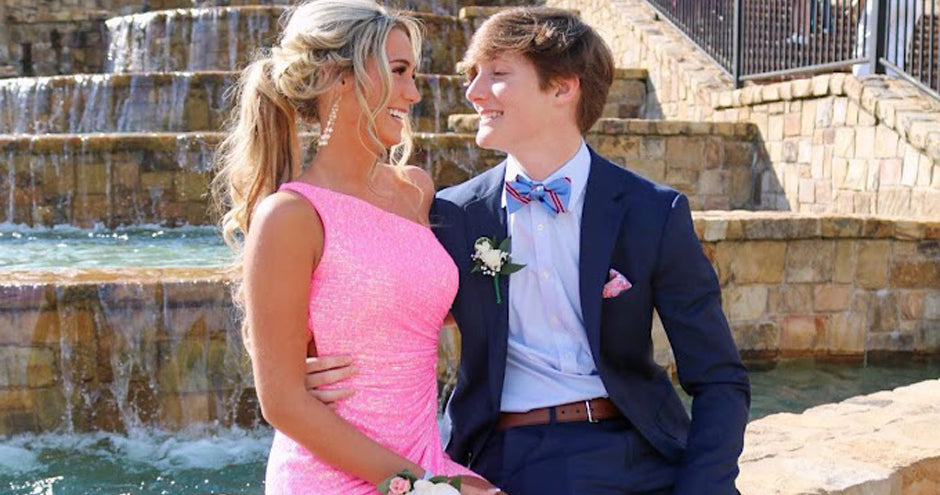 So you really want to wear a trendy one-shoulder dress, but you're not sure how to make it work with a bra. Rest assured, you've got options! Whether you've got a one-shoulder dress with a long sleeve, a thin strap, or multiple straps over one side, you can absolutely find a way to work in some extra support. When it comes to wearing a bra with a one-shoulder dress, check out the best options below:
• Convertible/multiway bras allow you to change the direction and number of the straps. You could use a single strap for your one-shoulder dress, but if you are on the busty side, you may need both straps for adequate support. In that case, wrap both straps over the covered shoulder. Viola! A well-hidden bra beneath your chic one-shoulder gown!
• Strapless bras/bandeaus skip the strap issue altogether! Bandeaus provide comfortable coverage across the bust, while strapless bras usually provide more support (especially if underwires are involved). Both strapless bras and bandeaus remain hidden from view, which is just perfect for dresses with one-shoulder necklines.
• Strapless corset bras/bustiers are perfect for the girl who wants to skip the straps but needs extra support. Since the corset or bustier often has boning and shapes the figure through the waist, the bra cups get extra oomph, even without the straps.
• Bras with clear straps provide the visual illusion of a strapless look. While not invisible, clear straps are less noticeable, but still supportive. With a one-shoulder dress, only one clear strap would be out in the open.
• Bras with stylized straps give you a chance to show them off! Why hide the straps if you don't have to, right? You could find a bra with fancy bedazzled or lacy designs that really catch the eye, but you'll still want to be sure that the color complements the rest of your dress.
• Adhesive bras avoid straps and clasps altogether. These are a perfect way to cover yourself under a one-shoulder gown, but keep in mind that they won't provide your girls with any support.
• Pasties or body tape are both great ways to skip wearing the bra with a one-shoulder dress while giving you just a dash of coverage underneath it. As long as you don't need the extra support, body tape and pasties are ideal bra alternatives for one-shoulder gowns.
Now that you know some of the best ways to wear a bra with a one-shoulder dress, it's all about figuring out which option you prefer! Consider the style of your one-shoulder gown and the type of bra that provides you with the right amount of comfort and support. Then you'll be all set to enjoy your special night wearing a gorgeous and trendy dress. Still on the hunt for a one-shoulder gown? Be sure to check out PromGirl's latest one-shoulder styles, then confidently pair your favorite with the bra of your choice!