How to Get Last Minute Prom Dresses This Season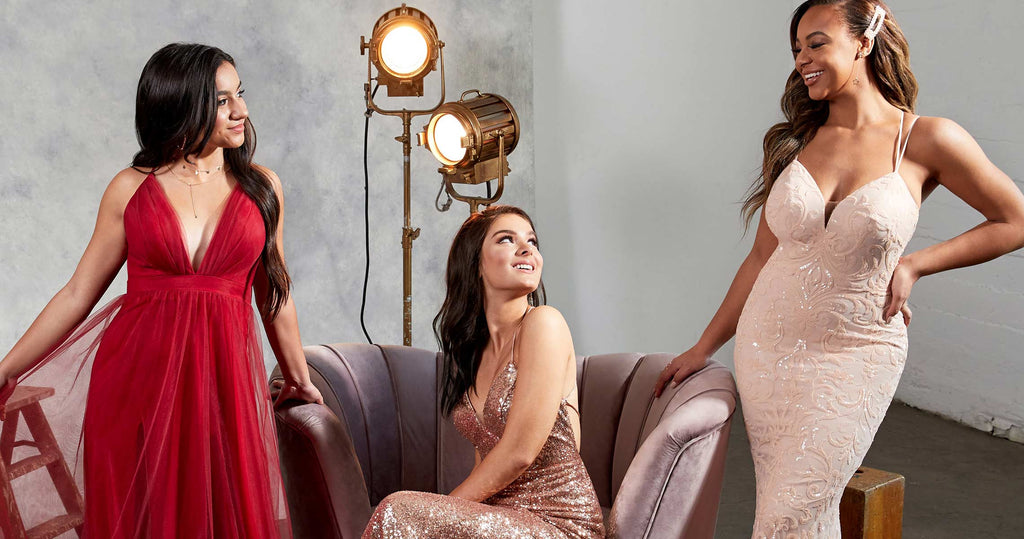 The best way to get a last-minute prom dress this year is to only shop dresses that are in stock and can be shipped to you fast! Decide to go to prom last minute? Don't have a dress? Worried you won't be able to get one in time? Well, don't worry, you're not alone. You can still get the prom dress of your dreams right here at PromGirl, even if it is not under an ideal timeline.
PromGirl has made it easy to shop for last-minute prom dresses by pre-selecting quick-shipping styles for you in this assortment of in-stock prom dresses that ship from within the United States. By shopping this selection of dresses, you will be able to get a prom dress fast. Also, if you shop this assortment of in-stock dresses, you can rest assured that when you fall in love with one, you don't have to worry about whether or not you can receive it in time for your school dance. You simply select the size and color you want, and then look for this message: "In Stock: Ships next business day!" Success!
Here are an extra couple of tips for ensuring that you can get your prom dress on time:
1. Since you may not have time for returns, you want to make sure you select the best fit on the first go-around. Be sure to take a look at the size guide for the dress you want to buy before choosing your size. Carefully take accurate measurements of yourself to compare to the size guide chart. If you can, have a family member or friend measure your bust, waist, and hip to double check. If you need help with how to take accurate prom dress measurements, check out our advice here in the Prom Guide.
2. At check out, pay attention to the date your order will ship! If you are really in a time crunch, you can select upgraded shipping to receive your dress as quickly as possible after that ship date! PromGirl prom dresses ship from a US warehouse in New Jersey, and you Can choose rush, express, or premium shipping options that can get your fast-shipping prom dress to you within one to three business days.
Whether you're an expert procrastinator who always waits until the last minute, you got a late invitation, or your school just decided to have prom, you can count on PromGirl to get you your prom dress on time. Prom season is here, so there is no time to waste going to multiple local stores that might not have a large selection. PromGirl has you covered with online fast-shipping prom dresses that are in stock in the United States and ready to go. Get ready to have the time of your life in your one-of-a-kind last-minute prom dress.