Sales Savvy: How to Shop Prom Dresses on a Budget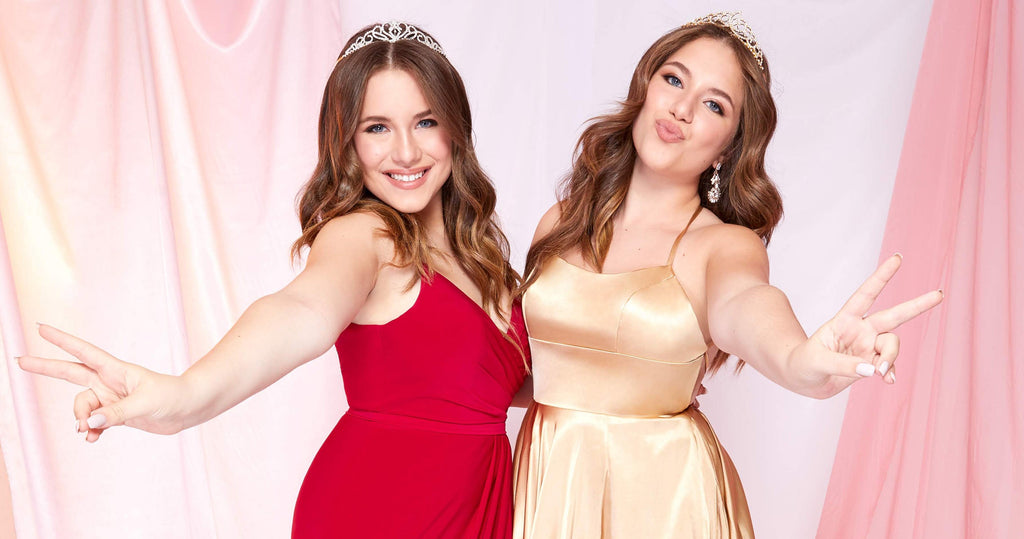 Sticking to a budget when buying the prom dress of your dreams doesn't mean you have to "settle" for less! It's absolutely possible to find a high-quality, but cheap designer prom dress, as long as you shop savvy. For starters, check out PromGirl's top 4 tips on how to buy cheap prom dresses within a budget.
4 Tips for Buying a Cheap Prom Dress
1. Buy Early. You can get a high-quality dress for an off-season price by planning ahead and shopping well before prom season kicks into high gear. Aim to buy early in November or December for a spring/summer prom. You could also shop even earlier! The year before you plan to attend prom, shop just after that prom season ends around early summer. You may be able to snag a discount prom dress a whole year early!
2. Shop Sale Sections. Before you go diving into ALL the prom gowns, consider browsing the prom dresses on sale in the discount or outlet sections of your fave sites. Year round, PromGirl offers sale prom dresses, as well as last-chance discount prom dresses. By checking out these options first, you may find that the style you love also happens to be a closeout prom dress that's priced just right!
3. Use Price Filters. Avoid the temptation of pricier gowns by using price filters to view only the prom dresses in your budget. Some sites even have pages that are already filtered for you! For example, if your budget for your formal dress is under $200, you can easily shop for prom dresses under $200 at PromGirl.
4. Search for Coupons. Be sure to check your chosen site carefully for any special promotional codes that might be available. Sometimes there are even little pop-ups that offer a discount code for an email or text (which you can unsubscribe from after acquiring the code should you not wish to receive future updates). Every little bit helps when you're on the hunt for a cheap prom dress!
When you're on the hunt for cheap designer prom dresses, there's no need to sacrifice quality in order to stick to your budget! By planning ahead and using the tips above for buying discount or on-sale prom dresses on a budget, you're sure to find your dream gown at a price that makes you (and your bank account) smile.