Graduation Parties: Dress Ideas for Grads and Guests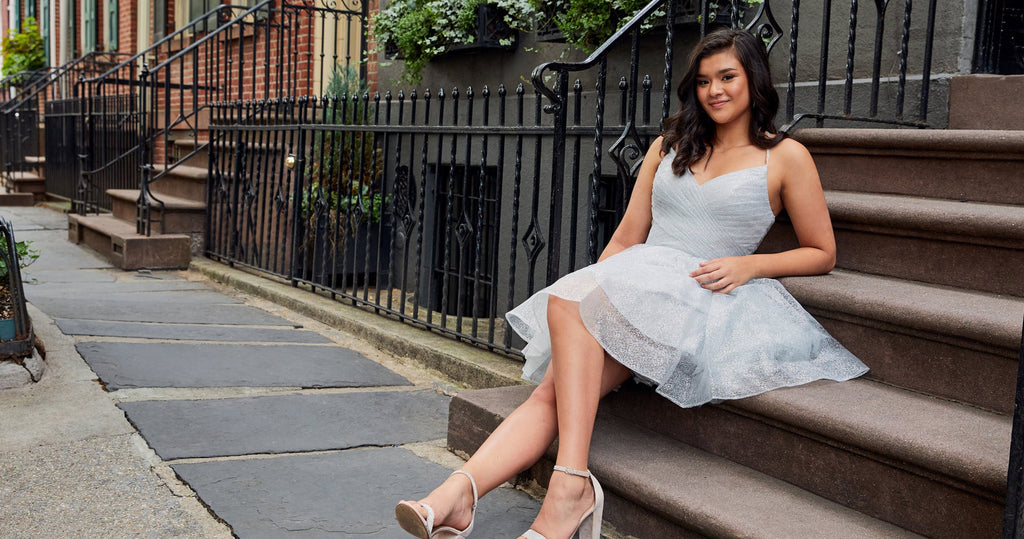 After the ceremony, it's time to celebrate in the perfect graduation party dress. For grads, the academic pressure is over, and it's time to let off some steam with friends and family! Guests just can't wait to congratulate their beloved graduate and catch up with everyone. But how do you pick the best grad party dress for such a milestone occasion? Choosing dresses for graduation parties is a little different for the graduates and the guests, so read on for styling tips and inspiration for both!
The Grad:
It's your party, so wear what you want to! But if you need some inspiration, here are a few ways to style yourself for your big celebration:
Classic Look: You know what color immediately comes to mind when you think of graduates? White! You can channel this traditional vibe by going for a classic white or ivory party dress.
Stylishly You: Rock out in a party dress in your signature color or favorite design. You're guaranteed to feel comfortable and undeniably you when you wear a color and style that suits you!
Fancy Fashion: Pick a dress that's just a level up fancier than what your grad party invite calls for in order to keep yourself center stage! For example, if it's meant to be a casual celebration, consider wearing a semi-formal party dress to stand out among your guests.
Simple Versatility: If you go with a simple party dress, you can go for a classic vibe or dress it up with accessories for a fancier effect. Even better, a simple style can easily be worn again to other events. For instance, if you're not planning to buy another dress for a friend or family member's party, then a simple casual party dress is easy to wear again because all you need to do is swap your accessories for a whole new look.
The Guest:
Dressing for a graduation party is all about balancing your personal style preferences with the graduate's dress code preferences. Here are a few tips to keep in mind:
Avoid white: Even if the graduate doesn't plan to wear white, it's a traditional color for grads. Best to save the white and ivory hues for the star of the show!
Check the Invite: Party invitations often offer clues to help guide your wardrobe choices for the day! If the invite says the party will be a laid-back outdoor affair, then a casual party dress is a great option. If the invite is a catered indoor occasion, you might want to go for a semi-formal party dress to match the venue. No dress code clues? You can also consider the age of your graduate as a guideline. Younger grads celebrating a promotion or high school ceremony typically have more casual graduation parties, while college grads might host a fancier adult celebration.
Be Subtle: Make sure the grad party dress you choose isn't too flashy and bold. You don't want to upstage the grad! It's her big day, so let the graduate go for stand-out fashions (if that's her preference) and stick to classic or simple designs for your party dress.
One thing both grads and guests will want to keep in mind when it comes to choosing a graduation party dress is the seasonal weather. While a winter grad party might call for longer styles, dark winter hues, and layers for warmth, a summer graduation party is perfect for floral-print dresses and spring dresses in bright colors. With all of these tips under your belt, it's time for even more graduation party dress style inspiration! Shop PromGirl's collection of classic
dresses for graduation parties
for a range of little white dresses, floral-print spring dresses, and other casual styles. With styles both classic and trendy, these collections are sure to have something to please both guests and graduates for the big celebration!