4 Formal Dress Styles for Summer Weddings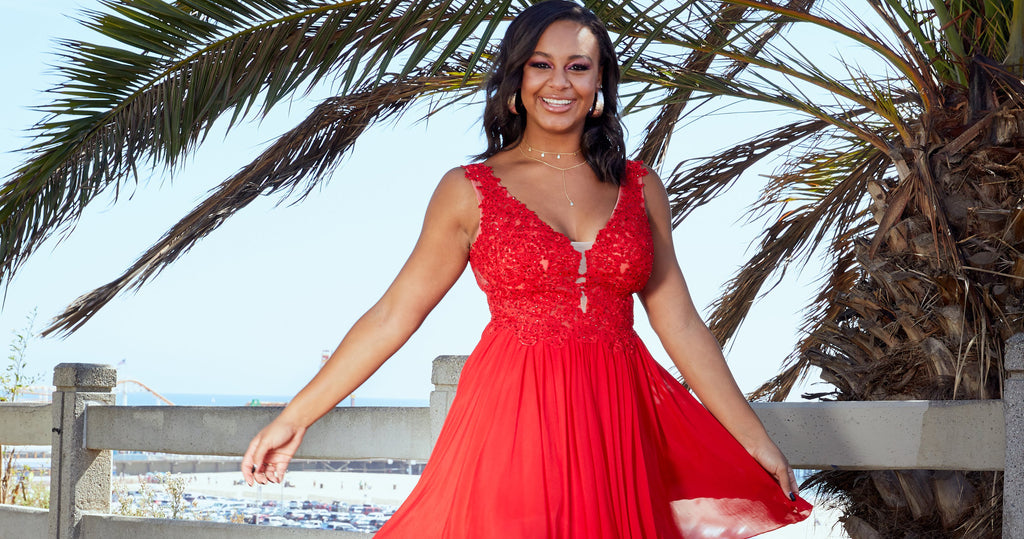 Wondering how to choose a formal dress for a fancy summer wedding? Don't let the heat fool you! There are plenty of hot and trendy styles of summer formal gowns to consider! Check out PromGirl's 4 suggested styles for chic and comfortable summer formal dresses.
Short Sleeves (or None!): In the warmer months, go for formal dresses with short sleeves, sleeveless dresses, or even strapless formal gowns. Keeping your arms, shoulders, or neckline clear is a great way to beat the heat at a wedding, especially for outdoor ceremonies and receptions.
Vibrant Colors: The summer season brings to mind a range of beautiful hues, so why not choose a formal gown to match? Floral prints or bright colors are popular choices for summer wedding formal dresses.
Light Fabrics: Since keeping cool and comfortable in the face of summer heat is key, you definitely want to choose a formal dress with a light-weight fabric. Jersey, cotton, and linen, for example, are great options.
Short Cocktail Styles: If the traditional long formal dress is not your cup of tea (especially when the temps soar), you can absolutely go for a short formal dress instead! With plenty of fancy designs or embellishments, short cocktail dress styles fit right in at most formal summer weddings. Simply make sure that the dress code does not call for black-tie attire, which requires long evening gowns.
With these style options in mind, it's time to choose your favorite summer formal dress for that upcoming wedding you'll be attending! Shop PromGirl's
formal dresses
and you're sure to be best dressed at that summer wedding (after the bride, of course).