How to Accessorize Black Dresses for Halloween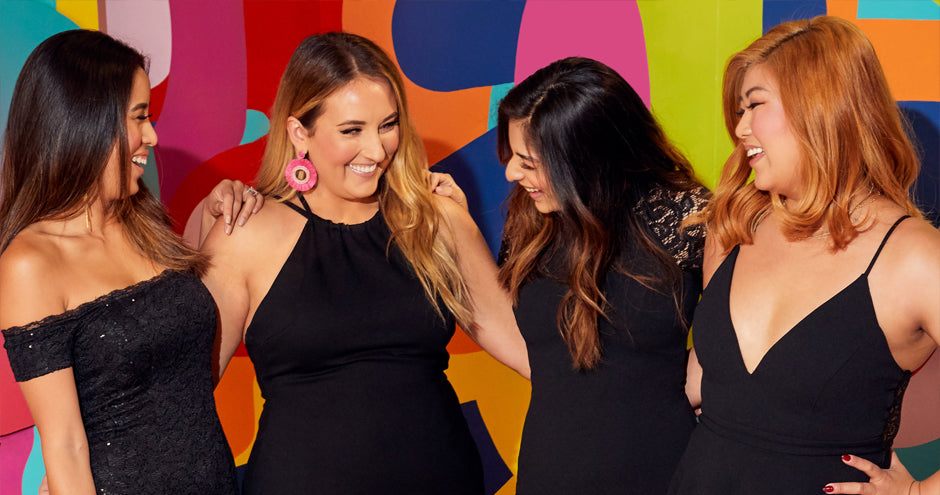 Looking for easy ways to accessorize black dresses for Halloween? Then you're in luck! Long or short, black dresses are super versatile for Halloween and beyond! You could pull out a little black dress from your closet or invest in a new black dress that you know you'll be able to wear again after the holiday. Either way, you can get your money's worth by wearing and accessorizing black dresses for Halloween! Here are a few costume ideas that work perfectly with long or short black dresses:
Black Cat: Choose your favorite style of black dress (long or short), then add in a set of cat ears, tail, and makeup. Viola! A purr-fect cat costume!
Witch: Accessorize your favorite long or short black dress with a pointy hat, a broom, or even a wand, and you've got yourself a gorgeously witchy look!
Gothic Look: Black lace dresses work best for a gothic vibe. Add in dark makeup, a choker-collar style necklace, and lace gloves to round out your costume.
Disney Villains: Want to go for an Ursula-style costume? A strapless black dress with a handkerchief-style hemline (to mirror the tentacles) is the perfect way to start. Toss in a white wig, shell necklace, and maybe even a pointy crown to complete your look. For a Cruella costume, match up a slinky black dress with red gloves, a black and white wig, and a faux-fur style jacket.
Addams Family: Slip a simple long-sleeve black dress over a white collared shirt to create a Wednesday costume. Braid your hair into pig-tails (or get a wig) to complete the effect. Prefer a Morticia costume? Go for a fitted off-the-shoulder long black dress with long sleeves. Apply some red lipstick and put on a wig of long, straight black hair (if you're not already sporting that style), and you're ready for the witching hour!
Feeling inspired for the spooky season? Shop PromGirl's assortment of
black dresses
for Halloween this year to find the long or short style you need to create your thrilling look! Then after you're done wearing it as a black Halloween dress, you can wear that gorgeous style again for your next special occasion.