Feathers to Fringe: 2023 Unique Prom Dress Ideas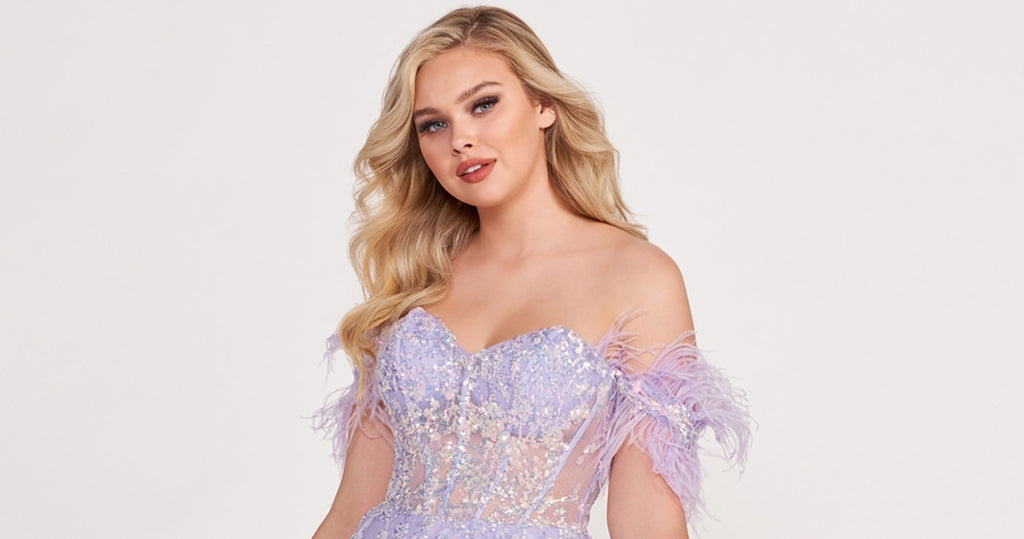 Looking for a unique prom dress idea this year? PromGirl has got you covered with some one-of-a-kind styles available this season. Ever consider a prom dress with feathers? Or maybe a beautiful butterfly print? If neither of those sound like your style, consider a prom dress with fringe. Straight from the runway, prom dresses with variations of these stand-out designs are the perfect way for you to have a unique prom dress. . Read on to learn more about PromGirl's 3 unique prom dress ideas for 2023.
Feather Prom Dresses: Whether you want just a dash of feathery softness or a full-blown feather fest, the feather prom dresses this season aim to please. There are prom dresses with feather trim along sleeves, straps, or necklines, as well as gowns with fully feathered skirts that flutter beautifully with every step. Pick your favorite design and flaunt your feather prom dress with confidence that you'll stand out.
Butterfly Prom Dresses: From little glittering butterfly trails to bold beaded butterflies that encompass the full bodice, butterfly prom dresses have flitted their way into our hearts with a shimmering swiftness this season. Rock your own pair of butterfly wings when they are gorgeously sequined across the open-back straps, or go for a vibrant prom dress with a colorful butterfly print. Either way, you'll be like the first breath of spring as you walk into your formal dance with a unique butterfly prom dress.
Fringe Prom Dresses: We're not talking about classic 1920s flapper-style fringe. These 2023 prom dresses pull out all the stops and take decorative fringe to the next level. From little frilly accents over bold cut outs to sequined fringe embellishments over dramatic side slits, fringe prom dresses can give you a one-of-a-kind show-stopping entrance at prom this year.
From fluttering feathers and shimmering butterflies to swaying fringe, you'll soon understand why these 2023 prom dresses are PromGirl's suggestions for fun and unique twists on traditional prom dress styles. Browse 
PromGirl's prom dresses
today to find these unique prom dress ideas as well as other attention-grabbing designs!